Over school but not sure what to do next, Ethan Franzoi signed up to a carpentry course at Toi Ohomai Institute of Technology this year and is stoked to be graduating.
Ethan will graduate with the New Zealand Certificate in Construction Trade Skills and is already working as a building apprentice for Tauranga company Wesbren Construction.
His advice for others who are bored at school and wondering what to do next is to look into studying something that interests them. For him, that was carpentry, because he knew it would provide him with an opportunity to work in a job where he could remain physically fit and still be mentally challenged.
Ethan says at the moment he is helping to build a house in Papamoa while in his apprenticeship. He says he would never have had this opportunity if he hadn't completed his studies at Toi Ohomai.
"Before I signed up for the course, I was sick of school and building seemed like something I could do that was physical and outdoors. Now, I absolutely love it. It set me up with a job and it was a really great introduction to the industry.
"At work, I'm able to learn things faster because of what I learned at Toi Ohomai. There was also lots of support while I was studying and it helped my confidence.
"It's physical, it keeps you active and at the end, you can see what you've done – that you've built a house. My plan is to finish my apprenticeship as quickly as I can and hopefully I'll be able to travel overseas and work."
The course takes less than a year to complete and once graduates are working in the building industry they can progress on to the level 4 course to complete their apprenticeship requirements. If they choose to study with Toi Ohomai, tutors provide learning support through block courses or weekly classes and also work with students' employers to ensure they're able to sign off assessment requirements.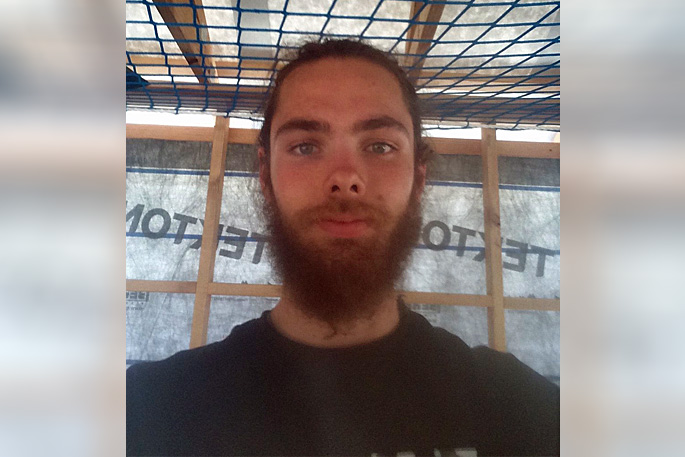 Ethan Franzoi. Image: Supplied.
Ethan says while there were some obstacles while studying, he's grateful for the support he received at Toi Ohomai.
"Before I studied the course I had no idea how it works, but now I know I'm capable of learning."
Ethan is among more than 2500 students who are expected to graduate in a range of ceremonies held across the Bay of Plenty and South Waikato.