UPDATED 2.49PM: White Island's alert level has been upgraded to 4 following a volcanic eruption this afternoon.
Duty Volcanologist Geoff Kilgour says the aviation code has also been raised to orange.
Opotiki resident Maree Reeve says "I certainly haven't seen a puff like this, possibly in the whole 18 years of living here".
"You can see stuff (ash maybe) falling from the cloud."
There are reports that people may be on the island, but this is yet to be confirmed.
A police spokesperson says officers are responding to the incident.
"We don't have any further information at this stage."
Whakaari/White Island is erupting. More information soon. pic.twitter.com/B5m4BSa4bt

— GeoNet (@geonet) December 9, 2019
EARLIER:
A number of people are reporting an eruption at White Island.
Several people have messaged SunLive saying it appears the island has erupted.
"My husband is out at sea and it looks like White Island May have erupted.
"It went from nothing to that suddenly popping up and expanding."
Another reader says "massive amounts of smoke just came out of White Island."
"And it is growing."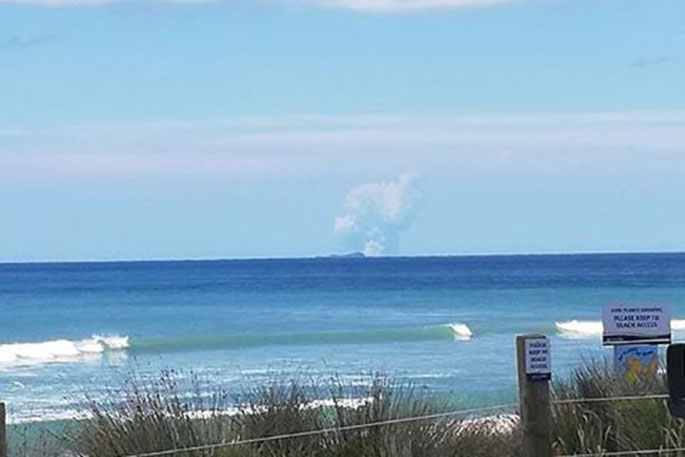 Smoke coming from White Island as seen from Motiti Reserve. Supplied photos.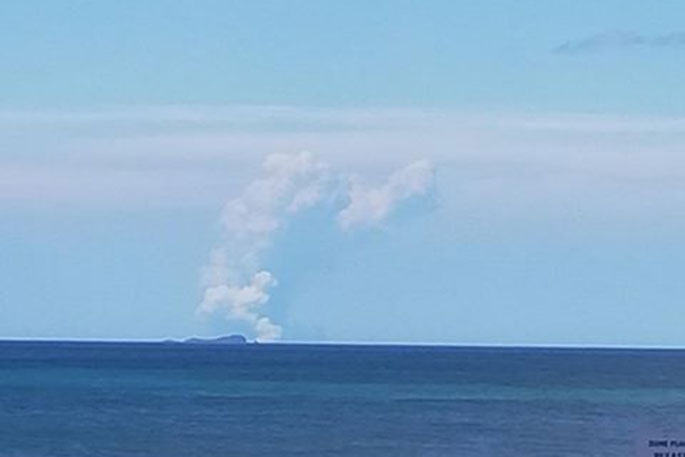 GeoNet is currently reporting that White Island is in a "state of unrest".
"It has moderate to heightened volcanic activity and currently has an alert let of 2."
The volcano's crater rim camera appears to be offline at the moment.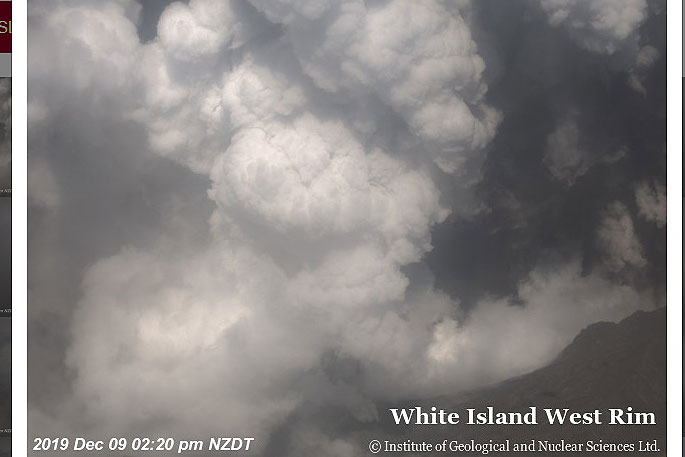 Smoke emitting from the west rim of the volcano.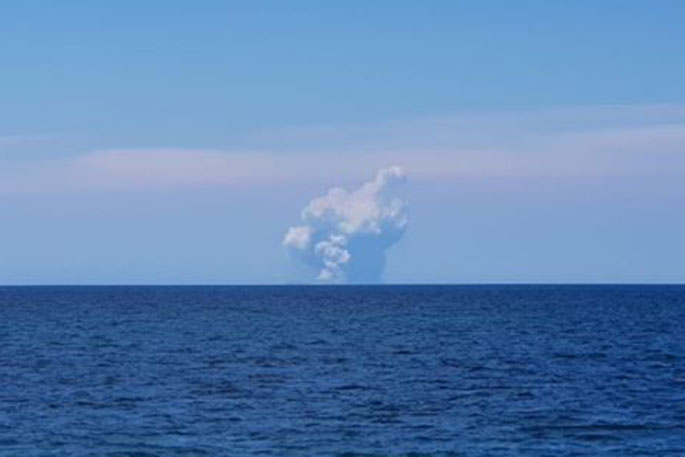 Smoke coming from a suspected eruption at White Island. Photo: Dan Harvey.