Tauranga's waterfront was transformed into a water playground as it hosted the finals of the action-packed fast-paced Water Polo on the Waterfront event – WPOTWF.
The two-day high-energy increasingly popular tournament is into its second year, and this year included the introduction of a women's competition, which took place simultaneously with the men's tournament, providing even more action for spectators.
A total of 14 teams competed, made up of nine men's teams and five women's teams.
The Goldfish team took out the WPOTWF men's final 4-3 over the Piranhas. It was a back-to-back win for the Marist-based team after winning the inaugural event last year, claiming the John Hayes cup for the second time. John was a stalwart of Tauranga Water Polo and sadly passed away in 2018.
In third place in the men's competition were the Turtles, followed by Jellyfish (4th), Stingrays (5th), Lobsters (6th), Sharks (7th), Marlins (8th) and Octopus (9th).
The inaugural WPOTWF women's tournament champions were the Stingrays who won 7-6 in penalties against the Sharks. Coincidentally, on Saturday – the first day of the tournament, a stingray was noticed swimming near the tidal steps, providing some fascination to spectators.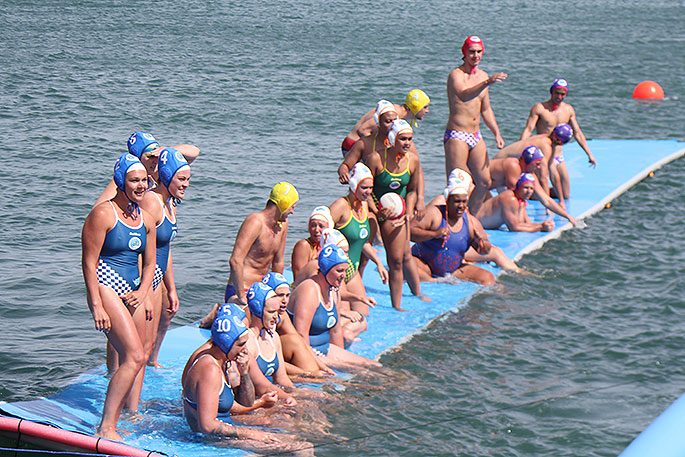 Players waiting on the sidelines for their turn in the water. Photo: Rosalie Liddle Crawford.
In third place in the women's competition were the Jellyfish, followed by Goldfish (4th) and Turtles (5th).
The tournament attracted some of NZ's best water polo talent to the Strand, giving spectators the opportunity to watch the likes of Papamoa Olympian Joe Kayes take to the water.
The tournament is played on a unique 18 metre by 13 metre inflatable water polo field near to the Tidal Steps on the Tauranga waterfront. Players battle each other, but also battle the strong tides, which adds another dimension to the competition. On Sunday the strong wind added another curve ball to contend with.
Both men's and women's winning teams walk away with $1500 prize money.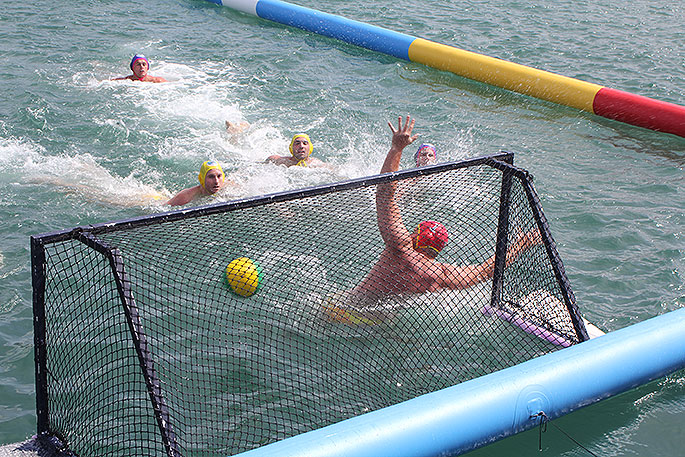 A goal scored in the men's John Hayes Cup final match, between Goldfish and Piranhas.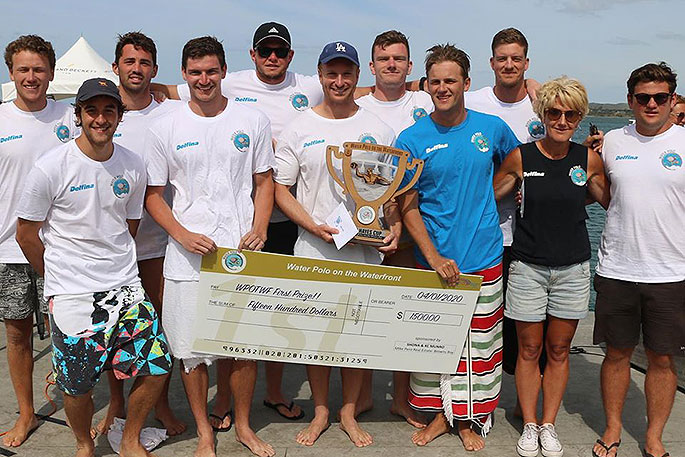 Goldfish win the John Hayes Cup. Photo: WPOTWF.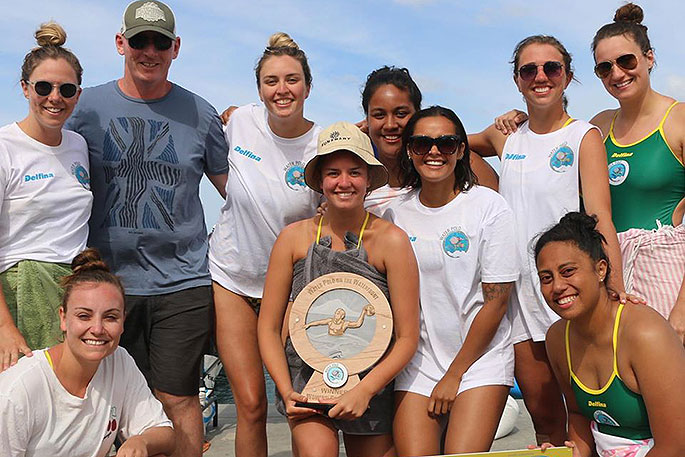 Stingrays win the women's final. Photo: WPOTWF.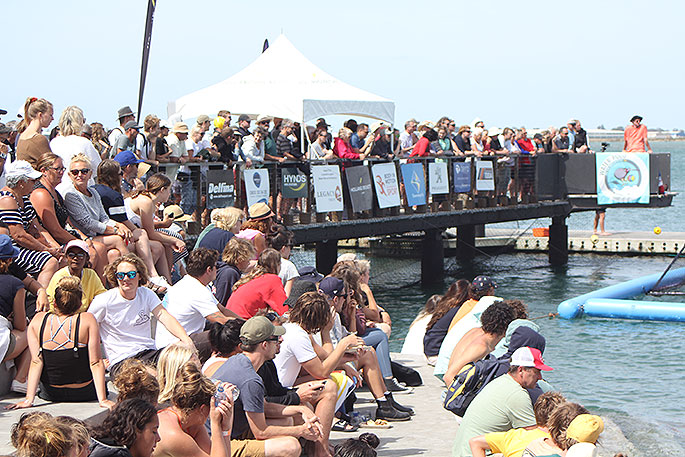 Crowd watching the Water Polo on the Waterfront finals on Sunday. Photos: Rosalie Liddle Crawford.