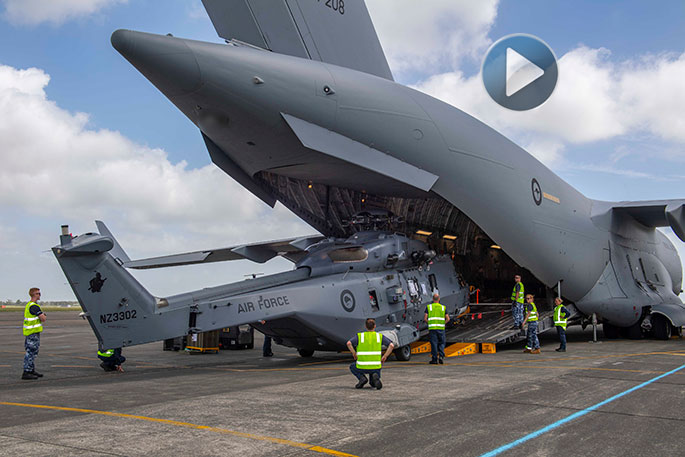 Click the image above to watch the video
The first of three Royal New Zealand Air Force NH90 helicopters and its crew departed for Nowra, New South Wales to support the Australian Defence Force efforts in tackling the Australian fires.
The contingent left from RNZAF Base Ohakea and was transported via a Royal Australian Air Force C-17 aircraft.
Two further RNZAF NH90s and crew will depart for Australia over the next two days.
A contingent of New Zealand Army Combat Engineers and a command element will also deploy to Australia via a RNZAF C-130 Hercules aircraft to support the ADF efforts.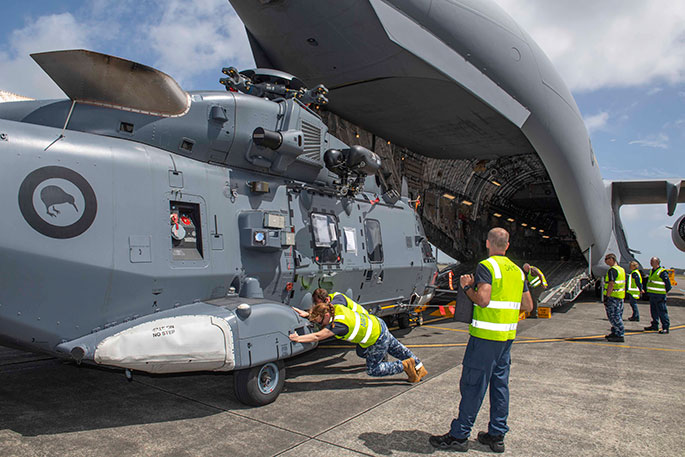 So far, more than two dozen people and an estimated 500 million animals have been killed in Australia's bushfires, leaving more eight million hectares of land scorched, reports Stuff.
The bushfire season started earlier than normal this year following a three-year drought that has left much of the country's bushland tinder-dry and vulnerable to fires, reports RNZ.