It's been a week of paddling for competitors at the 2020 Te Wananga o Aotearoa Waka Ama Sprint Championships, held along Lake Karapiro in Cambridge.
There were more than 3900 paddlers, 406 racers, more than 13,000 spectators, 150 volunteers, and 68 clubs competing, in seven days.
Horouta Waka Hoe from Gisborne took out the club points award for the ninth year.
Hei Matau won the 'Ace Cuthers Memorial Club Spirit Award'. This is a trophy that is chosen by volunteers and officials at the event, says a Waka Ama spokesperson.
"This trophy was carved and named in honour of Greg 'Ace' Cuthers who we sadly lost in 2010. Hei Matau from Rotorua were consistent throughout the entire week and volunteers made mention of them often. As a club, they embodied the values of Waka Ama throughout the 2020 Sprint Championships: Manaakitanga, Whanaungatanga, Hauora, Tū Tangata.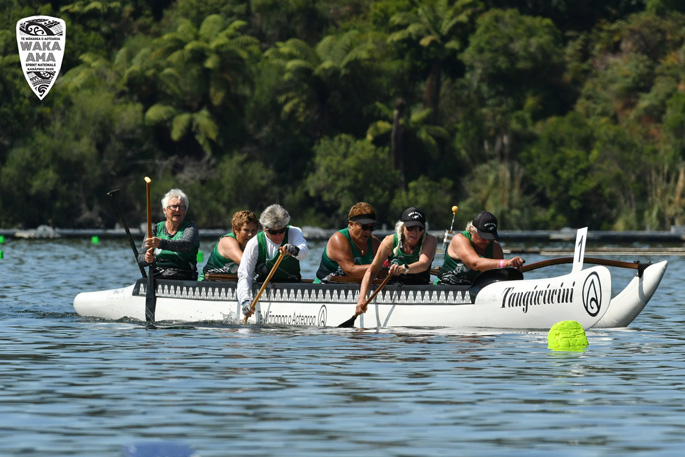 "As is the nature of events we had some weather curveballs during the week, but with the help of our amazing 150 plus volunteers, the week was pulled off beautifully.
"Also a huge mihi to Liz and Andrew from the Mighty River Domain for their support during the week, and our whanau from Ngati Koroki-Kahukura and Ngati Mahuta for looking after our waka whanau.
"We'd like to thank our paddlers, teams, coaches, officials, volunteers, and sponsors for all you do to make Waka Ama what it is; a sport to strive for and a massive whanau to belong to."