Kia ora and welcome to Saturday. He ua matou i te po whakamutunga. He pai mo te kari.
Some cloudy periods with a chance of a shower are expected today. Northerwesterlies will be turning southwest in the evening.
It's a one-layer-clothing day with an expected high of 26 degrees and an overnight low of 13 degrees. Sunset is at 8.22pm.
Remember that sun protection is required all day today even if it's cloudy, until 5.30pm. Cloudy days mask the UV risk.
Are you freedom camping? Click here for information on where you can find a camping ground.
What's on today?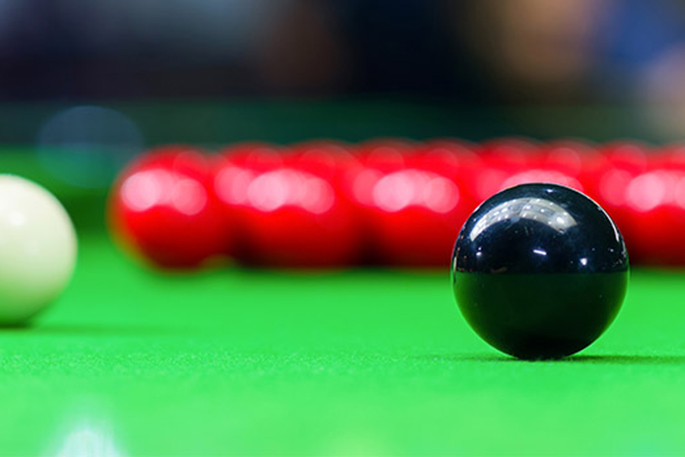 It's New Zealand versus Australia in a Trans-Tasman clash today at the Tauranga Citizen Club. The Oceania Women's Snooker Test Series starts at 9am. Click here for more information.
The U21 Oceania Final starts at 2pm with Cody Turner from NZ v Marc Fridman from Australia.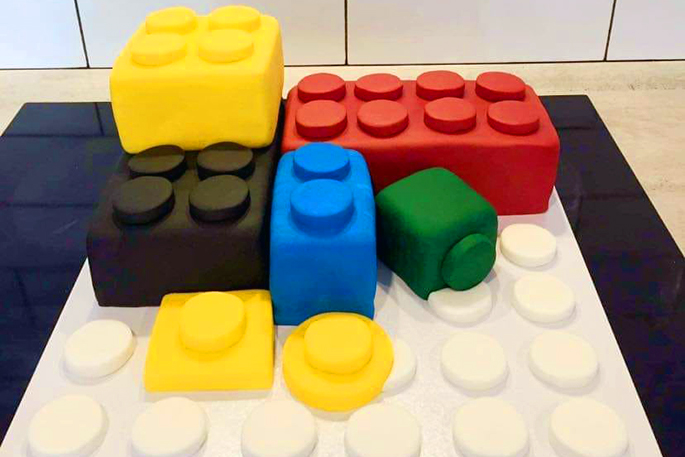 This awesome looking cake is being raffled off today at Arataki Primary School as part of the brick show. Come along, support the school.
Arataki Primary are hosting Bricks of Plenty, the Bay's own Lego club today from 9am - 4pm with a one day only Lego show. Come and see more than 20 exhibitors showing their new creations. Toyworld will also be there, and there will be a Lego Pit where builders of all ages can have a go. Entry is $5 per person, under 3s are free. Funds raised from the show will go to Arataki Primary.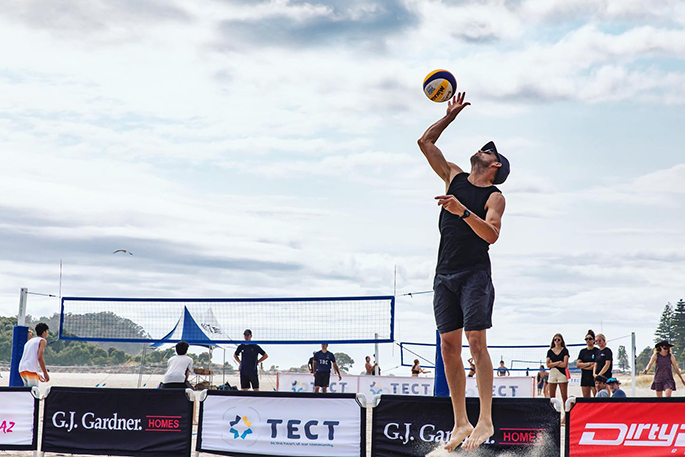 Come and enjoy a great weekend of Beach Volleyball action on Mt Maunganui Beach. Free for all spectators, NZ's best players along with international teams will battle for the Mauao Super Slam title. Today, Saturday will see two competitions in action - the 5 Star Super Slam and the 2 Star Amateur Competition.Sunday is Finals Day with semifinals from 10am and finals at 2 and 3pm.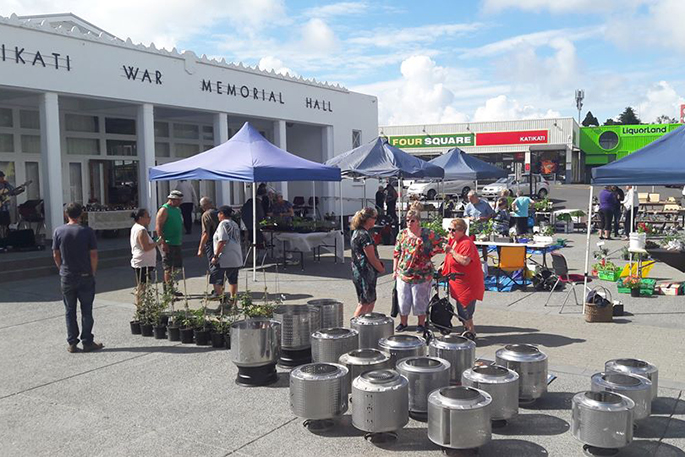 In Katikati, the Lions Moggies Market is on today from 8am – 12pm at the Katikati War Memorial Hall. This is their first market of the year. Come along for plants, produce, books and lots of crafts.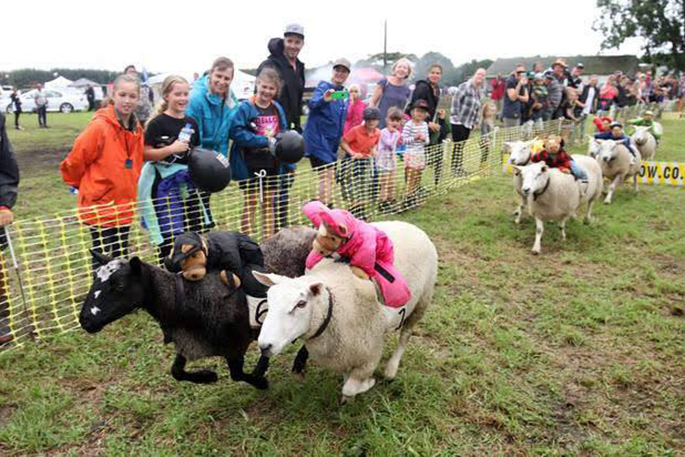 It's a full day in Te Puke with the popular Te Puke A&P Lifestyle Show from 7.30am – 3pm at Showgrounds Rd, Paengaroa. Come and check out Te Puke's Strongest Man and Woman competition, lawn mower racing, tractor pulling, pony rides, shearing, home industries, gumboot throwing and more.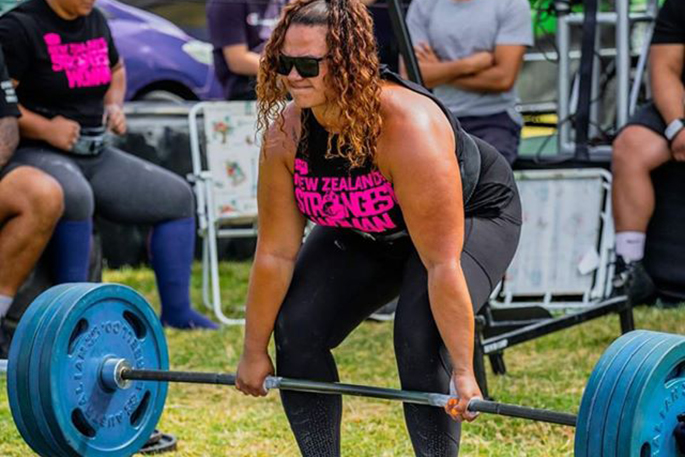 Who will be the strongest man and woman at the Te Puke A & P Show today?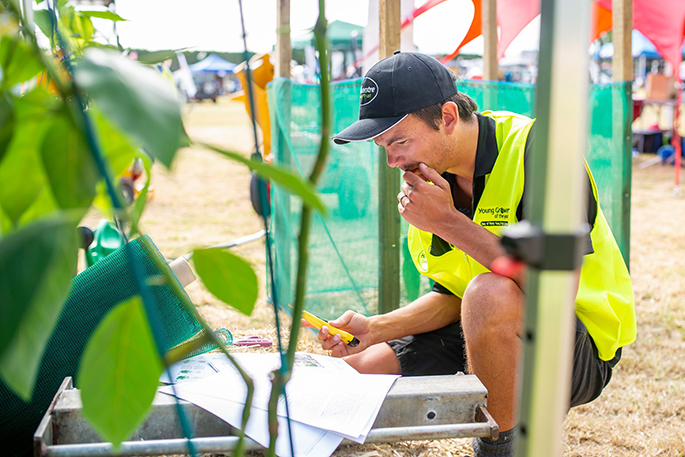 Also at the Te Puke A&P Lifestyle Show will be the 2020 BOP Young Fruit Grower competition. Check out more information here.
If you live in the Western Bay of Plenty District Council area and would like to know about worm composting come along to the Te Puke War Memorial Hall today from 1pm – 3pm. Hosted by Western Bay of Plenty District Council. More information here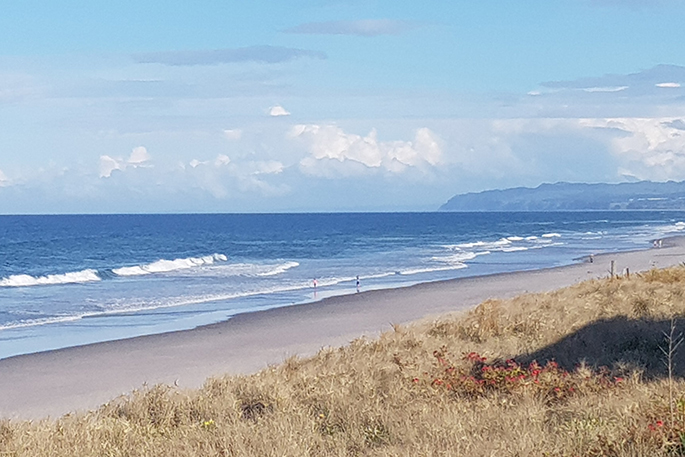 The Pukehina Market, held on the second Saturday of each month, is on today from 9am – 1pm in Pukehina Parade.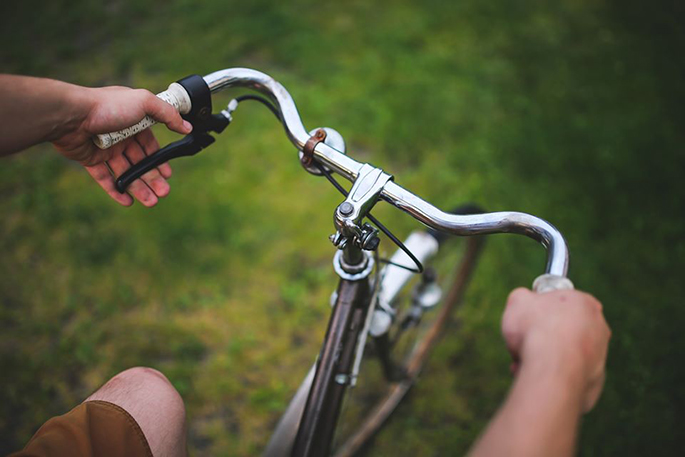 Jump on your bike for a guided group ride- 'The Lakes Adventure Ride' - to discover new parts of the Lakes with a great view of the water. A great opportunity for families to explore their backyard. Meet up at the Lakes Playground, Lakes Boulevard at 9am. More information here
Check out the other great Bike Month 2020 events at www.sportbop.co.nz and don't forget to sign up to February's Aotearoa Bike Challenge and log your rides for your chance to win! www.lovetoride.net/bop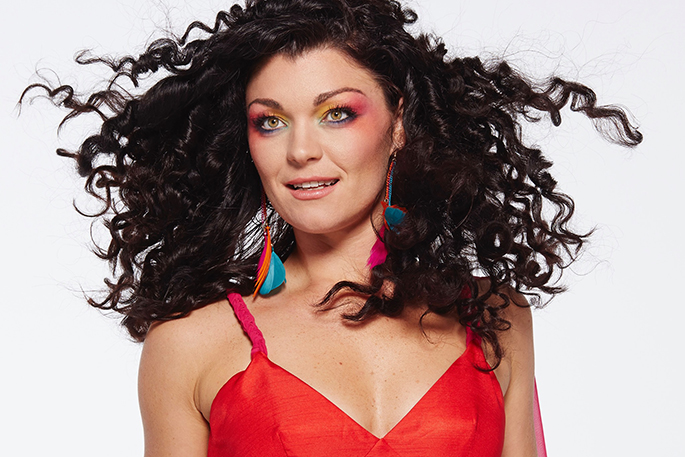 Anna Hawkins & Friends will be performing live this evening from 6pm – 9pm at the Katikati Twilight Concert.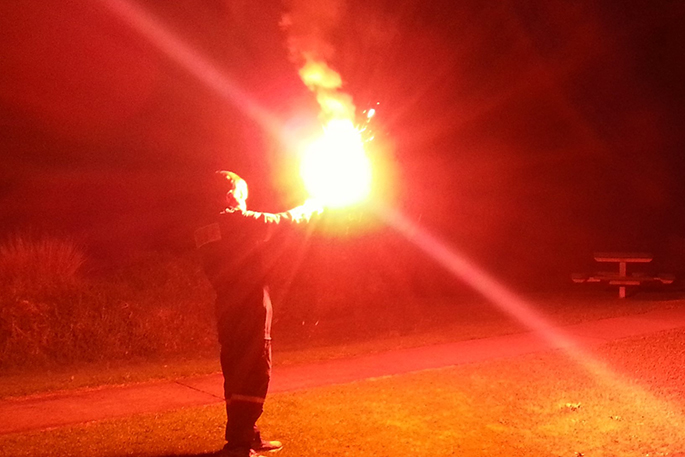 The Waihi Beach Volunteer Coastguard are holding an open day today from 10am – 12pm at their headquarters in Seaforth Road. There they will be setting off a number of different distress flares in order to demonstrate how they work. More here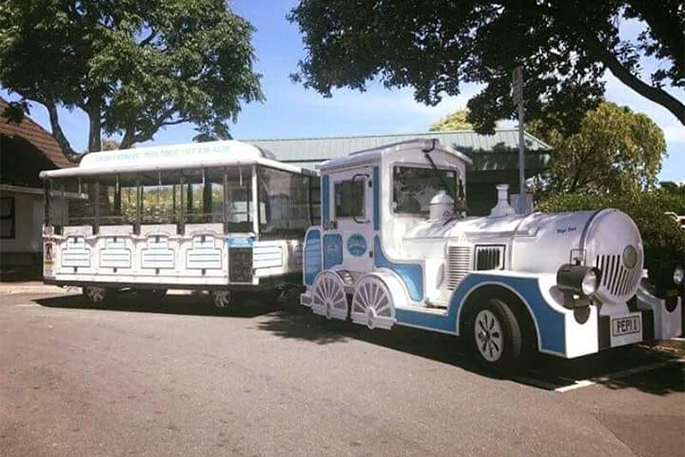 Next to Coronation Park is the Pepi Toot train which will be out about today from 10am – 2pm, leaving from Salisbury Ave outside the Spongedrop Cafe. All aboard! Toot! Toot!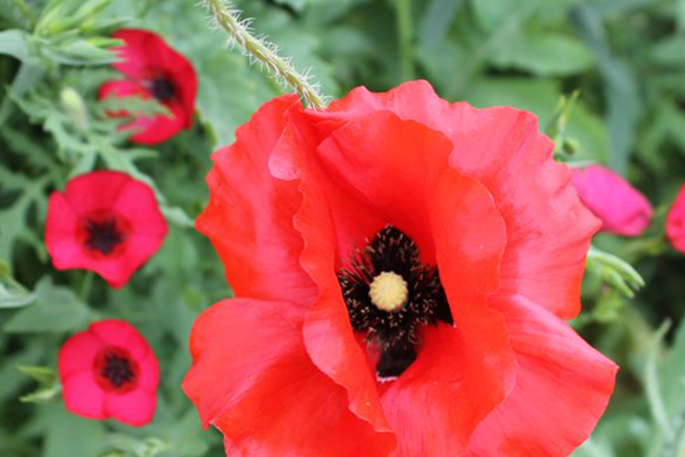 A fundraising party to support the Poppy Flight project will be held upstairs at Worlds End Bar, Fraser Cove tonight from 7.30pm. Ticket sales will go to the RSA, the Starship Foundation and NZ Warbirds. For more information click here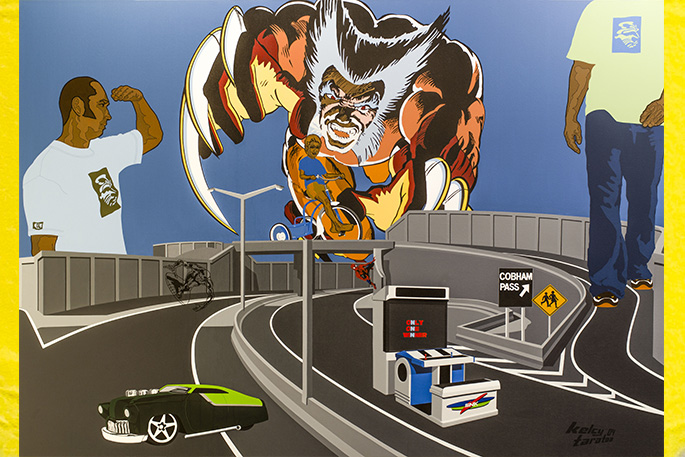 Tauranga Art Gallery is open today from 10am – 4.30pm. Come along and view the current exhibitions - Kelcy Taratoa: Who am I?; Te Rangi Haupapa – a woven history; HOME: Mr G; and Insert Coin –Kereama Taepa.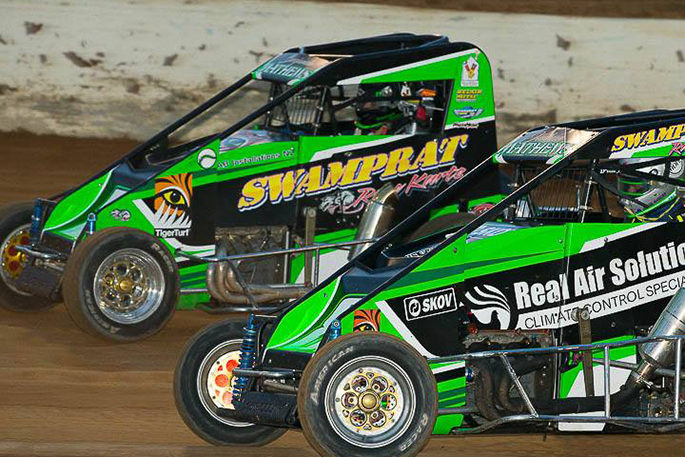 Baypark Speedway will be holding Round 3 of 5 for the Penrite Oil F2 Midget Series tonight from 6.30pm – 10pm. Click here for more
For more of what's happening around the Bay:
Art in the Park
Original art for sale. Weather permitting. Coronation Park, Mt Maunganui. 9am-4pm. Tauranga Society of Artists
---
Bay Network Singles Club
Join a social club for over 50s with weekend dining out, barbecues, pot-lucks, year round & annual trip away. Ph Maureen 021 112 3307, Jonathan 572 2091
---
Beth-El Messianic Family
Celebrate the Sabbath (Sat) as Yeshua (Jesus) & all early believers did. All Welcome. 10am Otumoetai Primary Hall. Joel van Ameringen 021 768 043 www.BethEl.org.nz
---
Bethlehem Market
10am-2pm at Bethlehem Hall. Giftware, food & coffee, art, crafts, kids gear, man-cave supplies, fresh produce.Affordable local enterprise. FB BethlehemMarketTauranga, Txt 027 334 8301 tracey.king.BOP@gmail.com
---
Blues Brothers Musical: Auditions
Want to audition for the world premiere of the musical The Blues Brothers: First Contact? Auditions in January 2020. Head to https://www.taurangamusicaltheatre.co.nz/shows/thebluesbrothers/ for audition info.
---
Croquet
At Croquet Mt Maunganui, 45 Kawaka St; Mon, Wed, Sat; 9am for 9:30 start. Ph Jacqui 07 574 9232
---
Gate Pa Junior Tennis
Junior club days: Saturdays from 9am & Thursdays from 3:30pm. New members welcome. Details on clubs web & facebook. Ph Turu 021 061 1942
---
Genealogy Informal Group
What did you find about your ancestral family during the holidays? 1:30pm Brain Watkins House, cnr Cameron Rd/1st Ave. Ph Janet 576 8835 evenings
---
Katikati Lions Moggies Market
Katikati War Memorial Hall 8am- 12noon, 2nd Sat of month. Plants, veges, crafts, raffle, cafe Ph Alan 027 279 1096 (outside) or Sharon 022 318 0196 (inside)
---
Katikati Twilight Concert
Anna Hawkins & friends. Haiku Reserve, Katikati, 6pm. Tickets $25pp at gate or Katikati Info Centre. Info line 07 549 3549 or www.katikaticoncerts.co.nz
---
Kevin Fraser Live
Kevin is only just learning that Rome certainly wasnt built in a day. Comedy show. Baycourt 8pm. Visit www.baycourt.co.nz for tickets
---
Kotahitanga Rangatahi Waitangi Exhibition
An interactive Exhibition that gives voice to youth in Tauranga Moana around their thoughts on Te Tiriti o Waitangi. At The Incubator Gallery, 17th Ave, 9am-5pm.
---
LOL Laughter Wellness
Get the new decade going with a laugh. Join us at Arataki Community Centre, Zambuk Way, Bayfair. 11-11:45am. Trish 022 036 6768 lollaughterwellness@gmail.com Koha only
---
Marmalade Skies Live
Imagine pouring reggae, punk guitar, wavy surf tones into a blender & mixing it with jazz, rock & funk. The Jam Factory. Doors open 6:30 $10 www.theincubator.co.nz
---
Mount Sequence Dance
Starting tonight Arataki Community Centre, Grenada St 7:30-10:30pm. Mount Magic Dancing, supper, music by Bill. Entry $5. Ph Gordon 572 0060
---
Otumoetai Tennis Club
Adult tennis 1:30pm Bellevue Park Windsor Road (adjacent to swimming pool). New players & visitors welcome. Ph Victor 027 577 1818 a/hrs
---
Pukehina Market
9am-1pm Midway Park, behind Fishing Club. Stalls $10. Email pukehinamarkets@gmail.com or Ph Sara 027 922 4555
---
Taoist Tai Chi
New beginner classes today: 15 Koromiko St, Judea, 8:30-10am. All welcome, start anytime. Ph 578 6193 or visit www.taoisttaichi.org
---
Tauranga Social Dance Club
2nd Sat monthly. Restarts March 14th 7pm. Baptist Church Hall 13th Ave/Cameron Rd. Supper, raffles. Entry $7. Ph Barbara 027 284 3795
---
Te Puke Scottish Society
Valentines Dance, Sat 15th 7:30-11pm, Memorial Hall, Jellicoe St, Te Puke. Live music, air conditioned hall, supper, raffles. $7 entry. Valerie 573 7093
---
Te Puke Toy Library
Join up with us & play with quality toys for a fortnightly hire. Wed-Sat 10am-1pm. Friday Playgroups 10am-12pm. 7 Stock Rd, Te Puke 027 263 9309
---
Under The Stars
65 Cliff Rd (opp Mission St) Sat 6pm & Thurs 12pm for meal, showers, toiletries, clothes. Anyone in need welcome.