Kia ora and welcome to Sunday. He maha nga huihuinga e tupu ana i tenei ra. Me harikoa ki to whanau me o hoa.
We are expecting a fine day today, with southwesterlies changing to northerly towards the afternoon and dying out overnight.
It's a two-layer-clothing day with an expected high of 23 degrees and an overnight low of 13 degrees. Sunset is at 8.21pm.
If you're planning to travel between Katikati and Tauranga today, be aware that traffic is expected to be busy through this area for northbound vehicles from 10am – 5pm and for southbound vehicles from midday to 3pm. Road users are advised to expect delays and allow extra time for their journeys or consider travelling outside these periods.
Remember that sun protection is required all day today even if it's cloudy, until 5.25pm. Cloudy days mask the UV risk.
Are you freedom camping? Click here for information on where you can find a camping ground.
What's on today?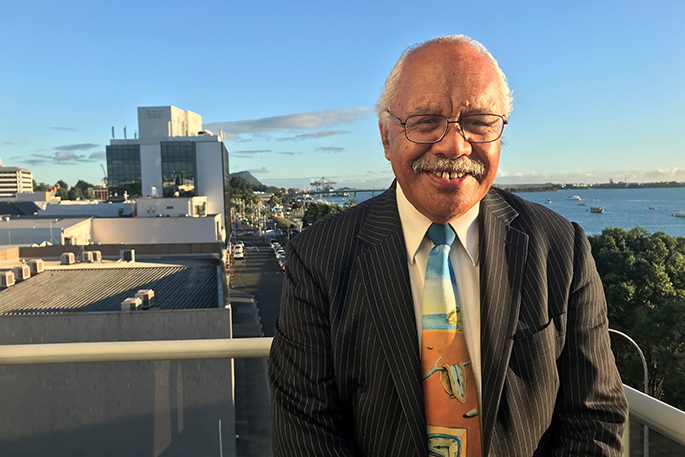 Former Director of the Waitangi Tribunal and historian Buddy Mikaere
"Is the Treaty a Joke?" – come and hear a free public lecture on the Treaty of Waitangi which is in its 180th year. Buddy Mikaere who is a former Director of the Waitangi Tribunal and a historian with an extensive list of publications will be speaking tonight at 7pm at St. George's Anglican Church in Gate Pa. For more information go to www.stgeorgesgatepa.com
There's exciting action to be had at Waihi Beach today with the Waihi Beach Dirt Track event, hosted by Gold FM. Come and have a go at racing a car from 11am – 5pm. Gate fee is just $5 - under 12's free to take in the action from what locals believe is the most scenic race track in the country. Head out on Beach Rd, next to the quarry and follow the signs. Food and drink is available at the event. More information here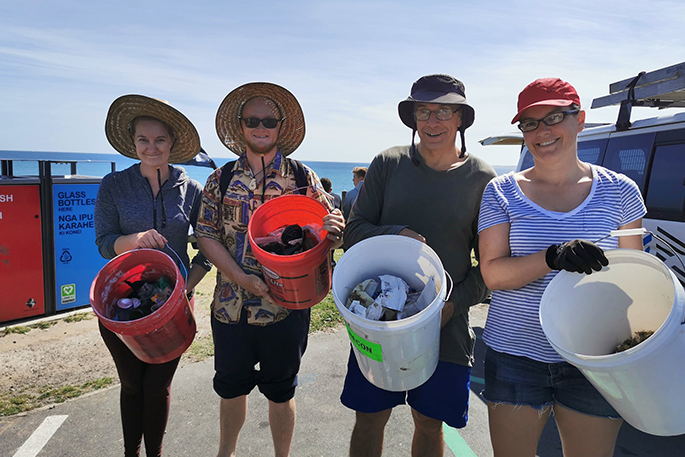 Come down to the Papamoa Domain for a Papamoa Beach Clean Up today from 1.30pm – 3.3pm. For more information click here
Are you keen to join a netball team? If you're looking for a netball club that is fun and family friendly then come on down to Gordon Spratt Reserve for Papamoa St8 Netball Trials from 12pm – 2pm.
Also on in Papamoa is the Papamoa Lions Club Market at the Gordon Spratt Reserve from 8am – 12pm.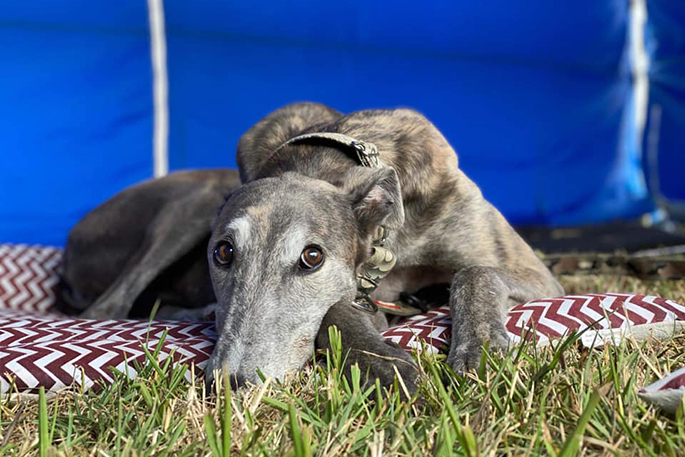 Are you a greyhound owner? Come and meet at the Hairy Maclary & Friends sculpture on The Strand in downtown Tauranga at 6pm for an evening waterfront stroll followed by refreshments at Our Place. More information here.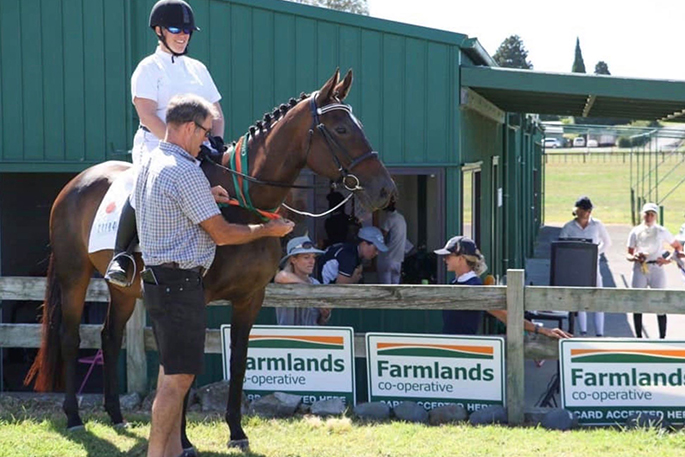 Come and watch the dressage at the Tauranga Racecourse today from 9am – 4.30pm. This is the second day of the Farmlands registered show days.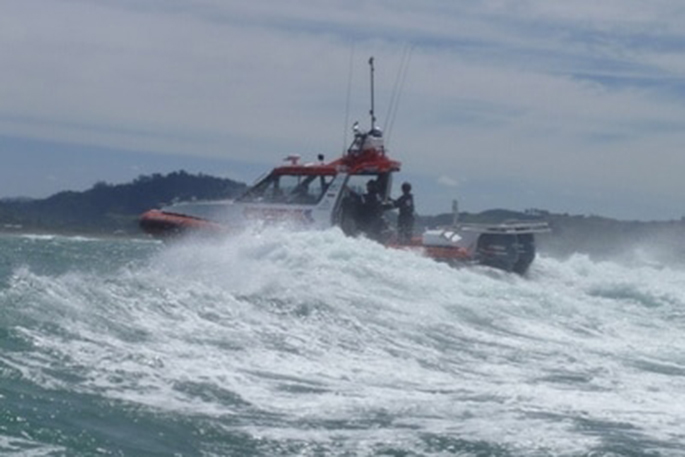 The Waihi Beach Volunteer Coastguard crew will be teaching boaties how to cross the Bowentown Bar today. Go out in the Gallagher Rescue boat for approximately one hour.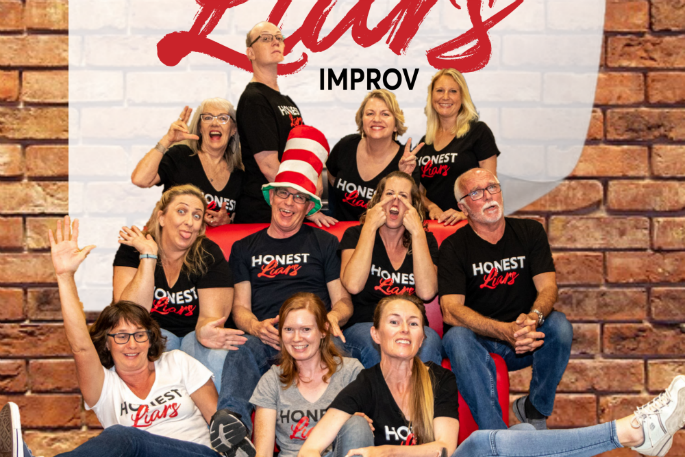 If comedy is your thing, come along tonight to the Jam Factory for a hilarious comedy improvisation evening from 7pm – 8.30m with The Honest Liars Improv group.
Come to the Entertainers Club today from 5pm to experience the Rud Stewart World Tour with Europe's Premier Rod Stewart tribute artist and a full band. More information here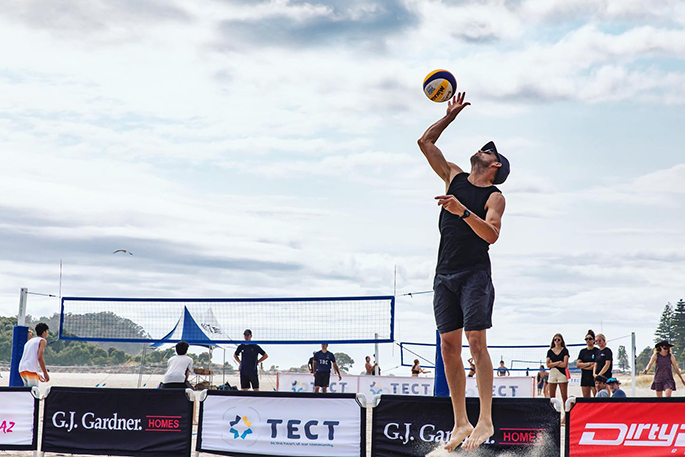 Come and enjoy another day of Beach Volleyball action on Mt Maunganui Beach. Free for all spectators, NZ's best players along with international teams will battle for the Mauao Super Slam title. Today is Finals Day with semifinals from 10am and finals at 2 and 3pm.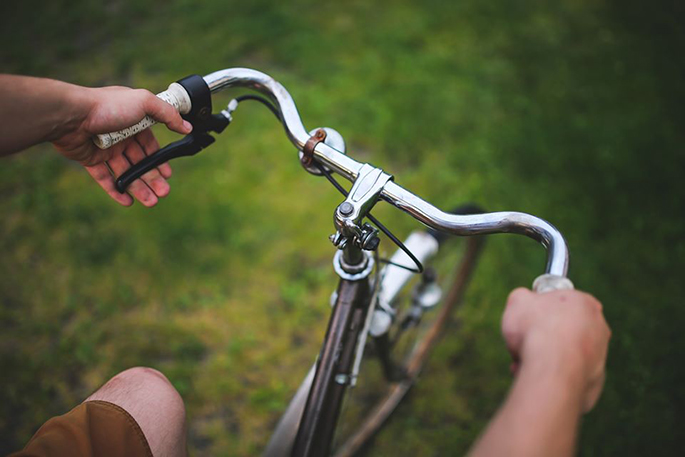 Check out the great Bike Month 2020 events at www.sportbop.co.nz and don't forget to sign up to February's Aotearoa Bike Challenge and log your rides for your chance to win! www.lovetoride.net/bop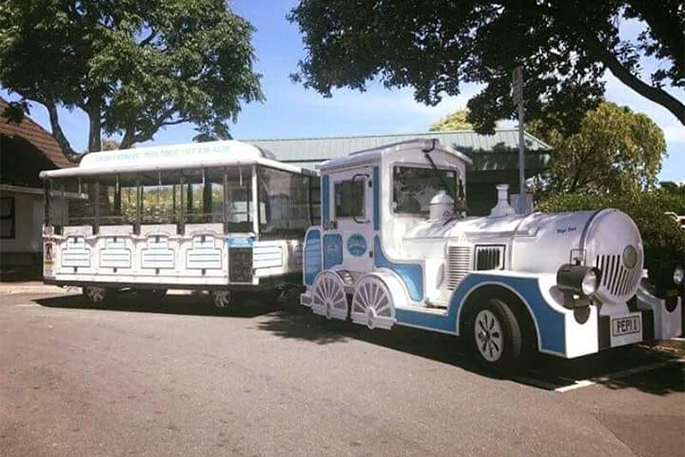 Next to Coronation Park is the Pepi Toot train which will be out about today from 10am – 2pm, leaving from Salisbury Ave outside the Spongedrop Cafe. All aboard! Toot! Toot!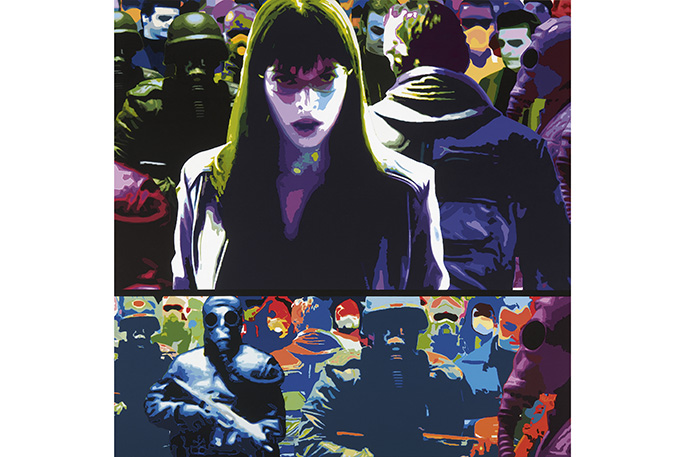 Tauranga Art Gallery is open today from 10am – 4.30pm. Come along and view the current exhibitions - Kelcy Taratoa: Who am I?; Te Rangi Haupapa – a woven history; HOME: Mr G; and Insert Coin –Kereama Taepa.
For more of what's happening around the Bay:
The Treaty a Joke?
How might we understand the relevance of the Treaty for all in New Zealand today; with Buddy Mikaere. 7pm, 1 Church St. www.stgeorgesgatepa.com
---
Argentine Tango In Tauranga
Starting soon 6:30pm every 3rd Sunday of month for a Free introduction to genuine Argentine Tango. No partner or experience required. FB:Tango In Tauranga
---
Athenree Homestead
Open every Sunday 12-4pm until end of March.
---
Bible Seminar
1:45pm Greerton Senior Citizen's Hall, Maitland St, Greerton. Title: What things will happen at Jesus return? Interactive, Q&A. All welcome. Mary 573 5537
---
Blues Brothers Musical: Auditions
Want to audition for the world premiere of the musical The Blues Brothers: First Contact? Auditions in January 2020. Head to https://www.taurangamusicaltheatre.co.nz/shows/thebluesbrothers/ for audition info.
---
Choral Evensong
St Peter's Anglican Church, Victoria Rd, Mt Maunganui. Free/koha. 4pm (2nd Sunday this month); thereafter (Mar-Nov) 4pm 1st Sunday of each month
---
Enjoy Travel, New Friends?
Friendship Force could be for you! We are home-hosted overseas & internally. Meet Sundays monthly. Ph Jonathan 572 2091, Barbara 574 5711, www.friendshipforce.org.nz
---
Golf Croquet
At Croquet Mt Maunganui, 45 Kawaka St; Tues, Thur, Sun; 9:15am for 9:30am start. Ph Nev 07 575 5121
---
Honest Liars Improv Comedy
Hilarious comedy improvisation like "Whose Line is it Anyway." Spontaneous, entertaining & fun. Anything can happen. The Jam Factory. Doors open 7pm $10 www.theincubator.co.nz
---
Katikati Tramping Club
Tramp to Rapurapu Kauri, 16 easy stream crossings, also to McLaren Falls. Easy, 8:30am start. Ph/txt Peter 027 634 4741 by 7:30pm Friday prior.
---
Kotahitanga Rangatahi Waitangi Exhibition
An interactive Exhibition that gives voice to youth in Tauranga Moana around their thoughts on Te Tiriti o Waitangi. At The Incubator Gallery, 17th Ave, 9am-5pm.
---
Messy Church
Join us for fun activities, faith exploration, celebration time. Meal provided. 4pm-6pm at St John's Anglican Church, 94 Bureta Rd
---
Outdoor Bowls
Come & try outdoor bowls every Sunday from 12:30pm. Bowls supplied, refreshments available. Ph Mike 022 340 4152
---
Radio Controlled Model Yachts
Sundays & Thursdays 1:30-4pm. Pond behind 22 Montego Dr Papamoa. Sailing Electron radio controlled yachts for fun. Adult beginners welcome. Graham 572 5419