New National party leader Todd Muller is from the school that has remarkably produced the current Black Caps, All Black and Team NZ skippers: Tauranga Boys' College.
Todd has broken the mould to a degree, as a political leader. The other old boys all excel in sport - Black Caps captain Kane Williamson, Team NZ skipper Peter Burling and All Blacks captain Sam Cane.
It was remarkable enough when Cane - who did most of his schooling at Reporoa College - was named All Blacks captain this month, but now Todd has joined the leadership group.
But Todd was more enthusiastic than high achieving on the sports field, headmaster Robert Mangan told Stuff.
He was a college prefect, head librarian and second speaker on the debating team. He played junior basketball, was a rugby fan, but not in the Williamson-Burling-Cane class as an athlete.
"It was really in the oratory, speaking, and debating area that he shone," says Robert.
For all that in 1986, Todd won the premier all-round trophy at the college - the Frank Lawson Memorial Cup, for the student who had contributed most to the school.
It takes in academic, cultural and sporting endeavour, and school spirit.
"That's the top all-round trophy in the school," says Robert.
Todd attended Tauranga Boys College before earning his Master's Degree from the University of Waikato. His intent was to train as a school teacher, but that never happened.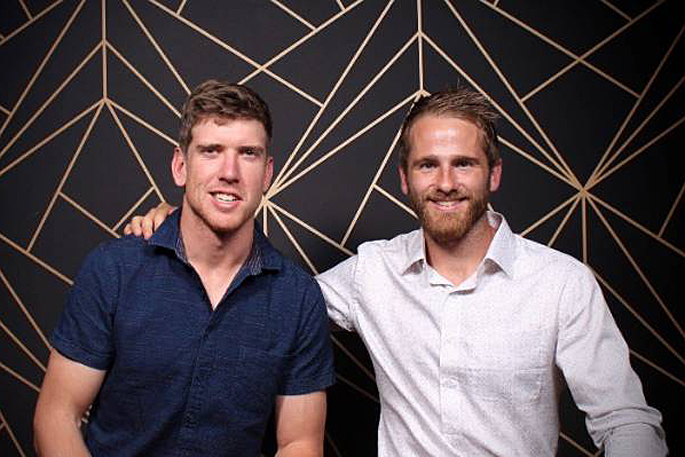 Peter Burling and Kane Williamson return to Tauranga Boys' College where they were sporting stars in their final year in 2008. Supplied image.
World class cricketer Williamson wasn't even sports captain at Tauranga Boys' College, where Robert said he was remarkably talented even at basketball.
The sports captain was Burling, future world and Olympic yachting champion and Americas Cup-winning helmsman, who also happened to be Williamson's friend and classmate.
In 2008, Williamson was head boy and Burling was sports captain. The pair shared the school's Old Boy of the Decade.
All Black captain Cane joined the school a few weeks after Williamson and Burling left, trekking up from Reporoa for added rugby opportunity.
And now Todd. Could he ever be Prime Minister? Is there something in the Tauranga Boys' College drinking fountains that says he will?