Tauranga's deputy mayor will retain her position after a councillor has rescinded his signature from a letter asking for her to be removed.
Councillor Kelvin Clout has withdrawn his signature from the requisition letter asking for newly appointed deputy Tina Salisbury to be removed and for a vote to a select a new deputy to occur.
Clout says he came to the conclusion that Salisbury will make a very good deputy mayor and that he wants to move on and focus on the challenges and opportunities Tauranga has.
Mayor Tenby Powell announced Salisbury's position at a council meeting on June 2 after Larry Baldock resigned as deputy.
Baldock resigned following a requisition letter sent by six councillors including Clout asking for his removal as deputy.
The councillors that sent the letters are John Robson, Dawn Kiddie, Kelvin Clout, Bill Grainger, Steve Morris and Andrew Hollis.
Clout says he and the other five councillors sent the first letter to address the internal working environment they had as elected members.
"There was a disconnect between the mayor and the councillors, so the working environment internally was not helpful.
"In terms of the mayor wanting to move the city forward that's quite difficult without the support of the council.
"I just felt that the stand the six of us took was to really try to address that issue and I believe that has been addressed and that strong message has been received.
"I admit that it was quite a radical move."
After Powell appointed Salisbury the same six councillors sent another requisition letter on June 2 asking for her to be removed as deputy and for a vote to elect a new one to occur.
With Clout withdrawing his support for the removal of the deputy mayor and the election of a new one, the process ceases because there is a lack of majority.
Clout says he feels the disconnect has been addressed because Powell has engaged much more with some of the councillors over recent weeks.
"There is a commitment from him that he will increase that engagement and collaboration with us, his councillors, because I think he recognises that for the long-term to get things done over three years you need the support of your councillors."
Steve Morris says the purpose of the first letter was to enhance democracy at the council and to try and create more transparency in the mayoral office.
"The letter was signed first of all to enhance democracy because there's been, unfortunately, an authoritative style leadership deployed."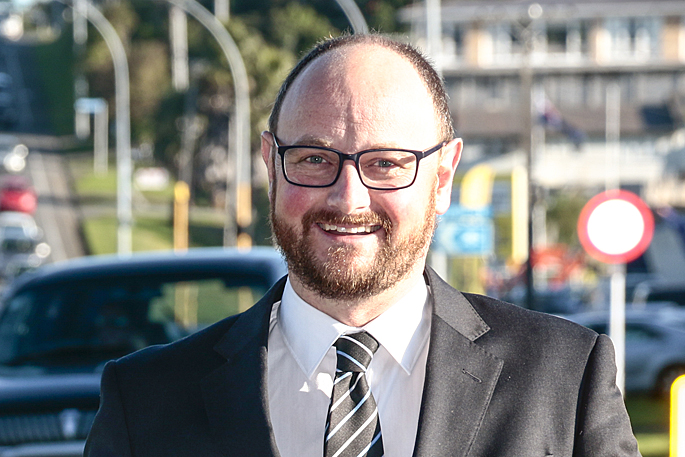 Councillor Steve Morris. File image/SunLive.
Morris is disappointed Clout withdrew from the letter but says he is entitled to change his mind.
"I'm disappointed that he's withdrawn from the letter because I think that the democratic process needed to happen but he's entitled to change his mind if he wants and he has to stand by that."
Morris says since sending the requisition letter there has been no engagement with him from Powell or Salisbury.
"I haven't heard from the deputy mayor nor the mayor."
He hopes that Clout is right about the mayor's commitment to increase engagement and collaboration.
"If he thinks that the mayor is going to change his behaviour, I sincerely hope that he is right."
Clout says he wants to put the letter behind him, accept Powell's choice of deputy and get on with the job the councillors have been elected to do.
He says deciding to withdraw from the letter was one of the hardest decisions he has had to make in his political career.
"It was a hard decision for me to make, but I feel for the sake of the city, I just really felt I did need to make it.
"I honestly feel like the actions we took, had an impact and I believe it is now time to put this behind us and to move on for the sake of our city."
Powell agrees saying, "it's time to put this behind us and move forward together".
"I'm pleased Kelvin has withdrawn from the letter of requisition which shows an open mind to giving Tina an opportunity to prove herself as deputy mayor and, importantly, for Tina and I together to lead council positively going forward".
"This is a period of major cultural change for Tauranga City Council at both elected member level and in terms of the wider organisation.
"Periods of major change are always dynamic and often tumultuous; we will get through this and work better together for the city."
There were three other matters set out in the letter that Kelvin is still in support of which will be addressed at a council meeting on June 16.
These are appointment of chairs and deputy chairs to the Standing Committees, Smartgrowth Leadership Group appointees and the possible changes to the remuneration schedule.