For many teenagers, the NCEA workload often takes priority over passion projects.
Yet for 17-year-old Papamoa College student Archer Bernards, his passion for drama led him to direct New Zealand's second live performance of the Broadway show, 'Be More chill.'
With a background of drama and acting, Archer found the drama community a great opportunity for young creative individuals to improve and learn new skills.
"Through previous productions, I discovered the show.
"Instantly, I knew the messages I was wanting to portray and the aspect of forming a drama community fit with 'Be More Chill' and its message."
Themes of the show surround embracing your uniqueness and following your own voice, aimed towards those who struggle with insecurities.
Though COVID-19 caused push backs for the show, incorporating 'Be More Chill' into NCEA internals allowed the cast to focus on production quality from support of their teachers and the lyric and music writer for the original Broadway show, Joe Icnois.
"Joe Icnois was a great opportunity to speak to. Not only had he encouraged me to pursue my craft, he even contacted companies to help me run the show over here."
Originally the show's licensing caused the students to wait a year before being given the clearance, but their determination to promote the message kept them strong.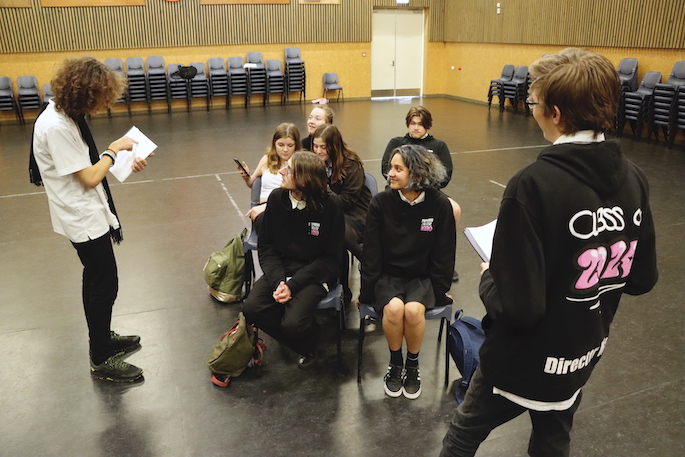 The cast of more than 40 students, ranging in ages and experiences, decided to make this an official nonprofit charity event for KidsCanNZ for the show to help people both emotional and financial insecurities.
'Be More Chill' will be held October 14, 15, 16 from 6-8.15pm at Papamoa College theatre, with tickets being on sale from the Papamoa College office, or online during early September.
For more information, email Archerbernards212@gmail.com.