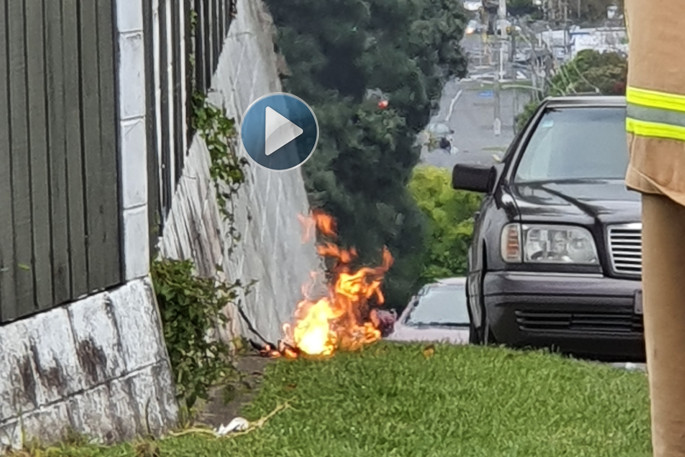 Click the image above to watch the video
A SunLive reader has reported that a powerbox is on fire in Otumoetai.
The powerbox located on Otumoetai Rd near Brookfield Terrace caught fire about 6.15pm.
Emergency fire services are at the scene.
"We were at the house next door," says Karl Arrowsmith. "The people who called in the fire have had a power outage.
"They were 86 minutes into the All Blacks game and their power went out.
"It was a really intense end [to the All Blacks game] so they would have been pretty gutted having the power cut out. They ended up going on their phone for the last few minutes of the game."
One fire truck arrived with five fire fighters to extinguish the fire.
"They were standing by waiting for an electrical person to arrive. There were weird buzzy sounds and crackle sounds," says Karl.
"It was one of those little black plastic boxes."
It is unknown at this stage how the power box caught alight. PowerCo have not reported any power outages.
"I went back again afterwards and the power box has melted and all gone," says Karl.
At the scene? Phone 0800 SUNLIVE or email newsroom@thesun.co.nz