Acting Mayor and Deputy Mayor of Tauranga City Tina Salisbury says the decision by the Local Government Minister to appoint a commission to run the council is a wake-up call for all councils around NZ.
"Obviously I am disappointed, but I respect that it is the Minister's decision to make," says Salisbury.
"It is a difficult situation. There is so much complexity within the relationships.
"This is a real wake up call for all councils around the country. We've been elected as professional representatives for our communities. They've put their trust and confidence in us to not only be able to set the strategic direction of council and make well informed and wise governance decisions but it's also important how we do that.
"I think we need to be held to account as elected members. It's a privilege and a huge responsibility, it's not only about the decisions we make but how we make them. How we act as professionals is also really important for the trust and confidence of our city."
Local Government Minister Nanaia Mahuta wrote to the elected representatives on Friday to advise them she intends to replace them with commissioners.
Salisbury has considered the level of support that councillors receive from council staff.
"My view is when the Local Government Act first came in, when Tauranga was set up in its current structure in the 1980s, it was probably fit-for-purpose at the time, we were a small town and councillors were part-time and there wasn't a whole lot of responsibility. But over the last few decades, the increase in responsibility and workload for councils without an increase necessarily in support given to the governance team, or the revenue to do what is required, has had a huge impact, and we as a city are not alone in that," says Salisbury.
"I think it's time for a good look at the way local government is functioning, but also how we support governance and democracy better. And ways we educate and empower our city on the roles of council? What could healthy democracy look like?"
Salisbury is the acting mayor as well as the deputy mayor of Tauranga City until either a mayor is elected or removed.
"We will continue business as usual. Our city is in desperate need of investment and it needs a steady hand at the wheel," says Salisbury. "We'll continue to make the decisions that we need to make towards the Long Term Plan as we transition to commissioners coming in at the beginning of February.
"Our city needs a team that can consider the needs of the community, and keep their eye on the substantive work of setting strategy and governing good decisions, that will set us up well now and into the future, through the next Long Term Plan.
"We are decades behind investing in this work and it is critical we do it," says Salisbury. "My focus is steadfastly on providing a progressive and positive transition for our city and in ensuring our city's best interests are served.
"There is much work we need to do to get our city on track and prepared for the return of healthy democracy and Governance in 2022. I will stay involved and engaged in whatever capacity I can, to facilitate this for Tauranga. It has been and remains a privilege to have been able to serve our city, first as an Elected Member, then as your Deputy Mayor and for the next few weeks as your Acting Mayor."
Salisbury says the nine remaining councillors haven't had an opportunity to meet yet since the Minister's announcement on Friday.
"We will be meeting on Monday morning and we'll have the opportunity to talk together as a team and then respond to the Minister. We have two weeks to respond to her."
Tina says there won't be an election until at least 2022.
"The commissioners will come in and take us through to the election of October 2022.
"The Minister hasn't made a final decision until the New Year. She has put a shot across the bow that says 'this is what I'm thinking, you've reached the threshold for intervention', and has given us an opportunity to respond," says Salisbury.
The appointment of the commissioner means the elected officials lose their jobs.
Last month Tauranga's mayor Tenby Powell resigned abruptly, while calling for commissioners to be appointed, and Mahuta said she had grown increasingly concerned.
Mount Maunganui and Papamoa ward councillor Steve Morris said other councils where commissioners have been imposed had operational and governance issues.
He conceded the Tauranga body has had significant governance problems, but doesn't think the Department of Internal Affairs would have recommended a commissioner.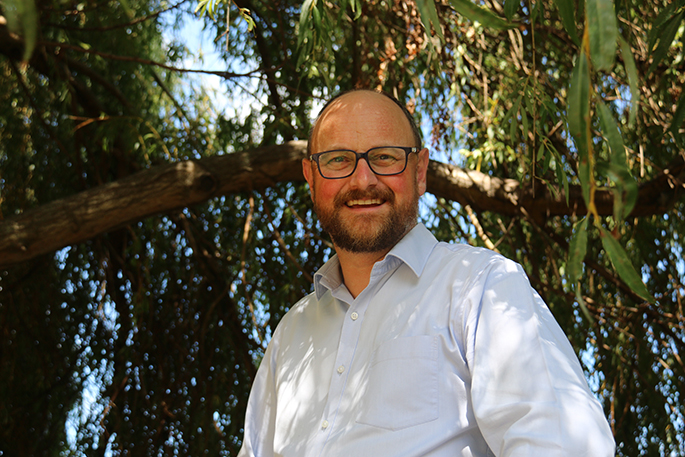 Mount Maunganui and Papamoa ward councillor Steve Morris
"The Tauranga City Council hasn't had an organisational failure," says Morris.
"It has had significant governance issues, but frankly with the resignation of the mayor, a lot of those issues left the building with him.
"We have work to do until 15 December to produce a draft long term plan. I don't think that the councillors will have any difficulty in doing that. Concerns about factions and disorderly behaviour have largely been resolved."
Morris says the public may not realise and need to understand how the appointment of a commission will diminish their opportunity to have elected representatives interceding with council staff on their behalf.
"People already say council don't listen to them, that they're not heard," says Morris, giving rubbish and roading decisions as examples. "That is going to become worse, where people's frustrations will build.
"The idea of someone coming in to sort things out sounds appealing but in reality what that means is that the same council staff will continue to run council and there will be somebody appointed from Wellington to rubber stamp those designs.
"So it doesn't mean any wholesale change for the way for council to operate, and the accountability for council decisions will be gone," says Morris.
"You will essentially have a situation where the bureaucracy is monitoring the bureaucracy in that regard. So people may be surprised to learn that."
He cites a public meeting he attended on Friday just as the Minister's announcement was being made. At the meeting a number of residents came to speak to him about their frustrations with council.
"They said they felt like they're not being heard by council staff who are going to make something happen anyway.
"I had to tell them that very soon we might not be here to listen or intercede or intervene on their behalf for much longer. If they're frustrated there will be nowhere really for them to go. It means that ratepayers associations will become incredibly important and people will need to join them as they will have no way of venting their frustration about council or wanting their alternative view to be expressed."
"By 15 December we will have a draft long term plan drafted by representatives of the community who are accountable to the community so there shouldn't be any need for the minister to intervene but we'll see," says Morris.
"People think someone is going to come in and sort things out and things will run smoothly. No, council staff will be running the show with no one appointed by the community to hold them to account."
Acting Mayor Tina Salisbury says the Council will respond to the Minister's notification by December 18.