Fifty years is a long time to do anything – if you want to spend that length of time on something you need to start young.
Luckily, Shona Laing did. Now a new exhibition in Waihi is celebrating her 50 year career in music.
Back in the early seventies New Zealanders watched television in black and white. The full switch to colour didn't come till 1975. And everyone watched the same thing. There was only one channel until 1974.
When Neil Armstrong walked on the moon in 1969, an estimated 1.5 million New Zealanders watched on television, and that was back when the entire population of the country was less than 3 million. So when the sole channel ran a musical variety competition called New Faces, you can bet your life that a significant percentage of the country was watching.
The programme mainly introduced novelty acts and brass bands. Judges included Howard Morrison, Nick Karavias and Phil Warren, and they could go the full Simon Cowell on occasion. They harboured much suspicion about "modern" music, to the point where their catch-cry of "no lurex" became a national mantra.
From the show emerged Split Enz (1973) and Space Waltz (1974), the latter certainly being well-acquainted with lurex, but the biggest memory people still have of the programme is of its earlier days, in 1972, when they watched in black and white as a 17 year old Shona Laing sang her original song 1905.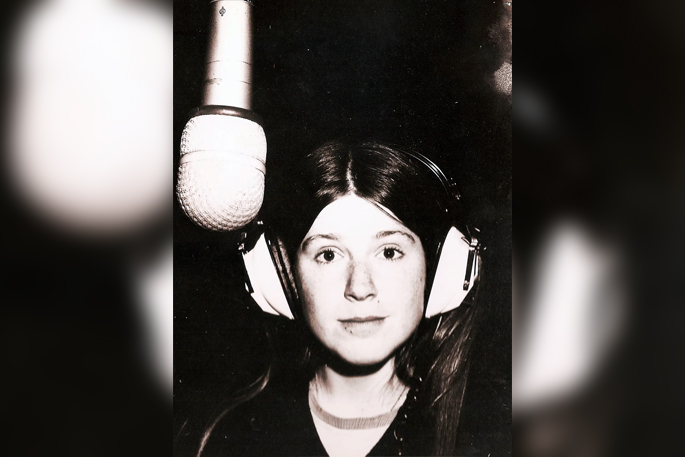 SECOND
Shona came second. I have been unable to find out who beat her, but it's pretty certain that they didn't leave as big a mark on New Zealand music as Shona did and has. And it started right there with a fresh-faced schoolgirl and a song that still holds up today as it did then. The original TV footage has long gone but there is a short clip on-line of Shona singing it at the Christchurch Town Hall that year. It is stunning, pure and true. You could believe it was written and sung yesterday it's still that fresh.
It was a song that many people heard and were changed by. It changed how they viewed Kiwi music. Here was something complex and mature and mysterious and at the same time moving and accessible and every bit as good as Joni Mitchell and all those other overseas songwriters. After 1905 people saw New Zealand music through new eyes.
And that was just the beginning: in 1973, after signing to Phonogram, she won two Rata awards, Best New Artist and Recording Artist Of The Year, just the start of what is now 50 years in music. So many songs followed: Masquerade, I Love My Feet, Show Your Love... You could argue that she again altered the course of New Zealand music with her 1980's embrace of synthesizers and programmed drums on the hit songs (Glad I'm) Not A Kennedy and Soviet Snow.
AWARDS
In the past few years Shona has been receiving some of the acclaim she deserves: the New Zealand Music Awards gave her the Herald Legacy Award and inducted her into the NZ Music Hall of Fame. Last year she received the Independent Music NZ Classic Record Award at the Taite Music Prize awards for her brilliant 1987 album South.
Best of all, Shona has been making new music. Her album of last year, Hindsight, collected unreleased and rare recordings with alternative mixes and two superb new songs, The Mahatma's Army and Vagrant Heart, both up with her very best.
All of this is being commemorated in an exhibition at the Waihi Arts Centre and Museum, Shona Laing – A Pictorial Journey through a Life of Music. It kicks off January 30 and runs till February 7.
The exhibition includes record covers, magazine articles, sheet music, awards, tour posters and books, many previously unseen photographs, and even some of Shona's original paintings, along with hanging banners to set the scene, materials of her own as well as from her mother and sister.
It will be a treasure trove of Shona memorabilia, a record of an extraordinary life in music. The exhibition will be open daily from 12 – 3pm, with entry by koha.