Contractors have fenced off what looks to be a small sinkhole that has appeared between Marsh St and Pitt St.
About the size of a manhole, it is located on the driveway access into Cookes and appears to go through to a large hole that runs under the road.
"Police contacted us about it," says a Tauranga City Council spokesperson. "We called the contractors - Higgins - and let them know the subsidence or pothole was of high priority."
A SunLive reporter at the scene says that contractors have placed orange fencing around the hole.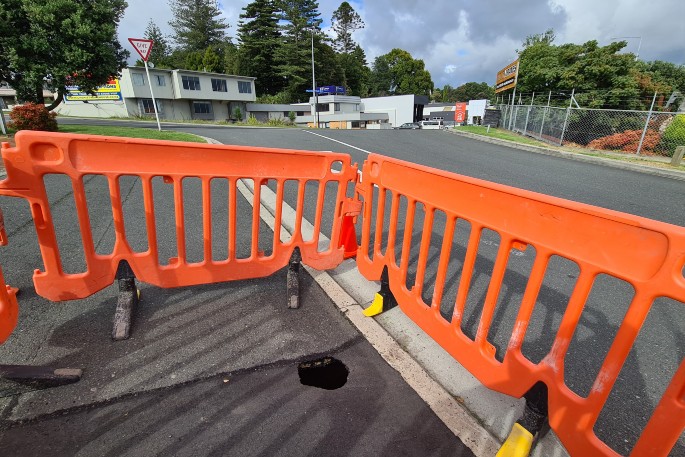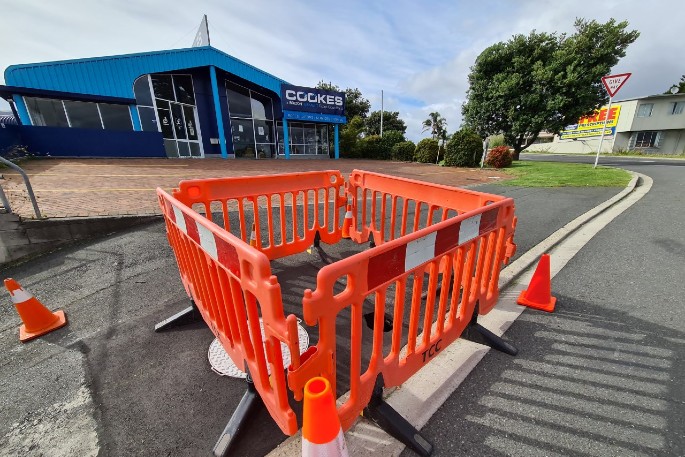 In an unrelated incident, SunLive reader Rose Thomas noticed that there had been an unusually high water level surging onto the road near Sandfords at Sulphur Point, following the Friday quakes near the Kermadecs.
She sent in a video to SunLive on Friday showing the debris left behind in Cross Rd. Cross Rd is 650 metres from Pitt Rd.
In 2017, as part of future proofing Cameron Rd and the Elizabeth St upgrade, Pitt St and Marsh St properties had a planned water shutdown.