The global pandemic is not stopping the dreams of Aotearoa's music lovers who are looking forward to partying this summer to an amazing diverse lineup of live music.
Bay Dreams 2022 will welcome globally recognised acts Tash Sultana and Tones & I along with a diverse line up of popular international and local artists.
One of Australasia's top music festivals Bay Dreams, now in its sixth year, is back for 2022 at summer hot spots, Tauranga and Nelson.
Bay Dreams will be held at Trustpower Baypark at The Mount on January 3 and at Trafalgar Park in Nelson on January 5.
Festival organiser Mitch Lowe of Audiology says they are expecting 25,000 people in the Mount venue and 20,000 in Nelson. A festival known for its rapid sell outs to thousands of fans across the country, keen festival goers can register for tickets now at baydreams.co.nz. Tickets will go on sale at 7pm on July 22.
The eagerly awaited first lineup announcement landed today, revealing a diverse mix of local and international stars set to hit the various stages.
Two global stars, Tash Sultana and Tones and I, are headlining.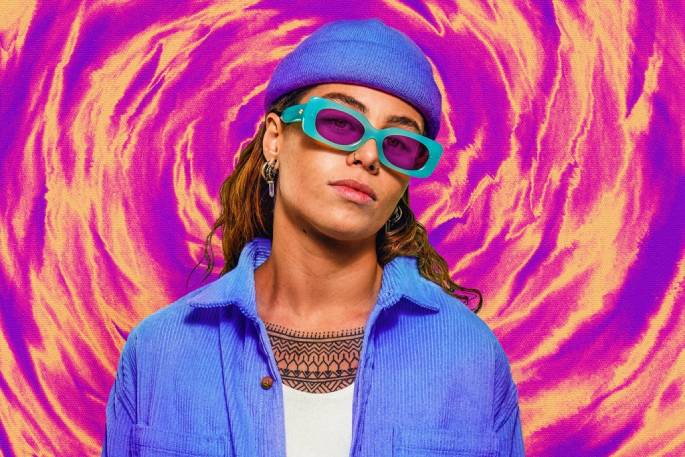 Australian star Tash Sultana is heading to The Mount.
Other big names featuring on the 2022 line-up include Chase & Status, Netsky, ONEFOUR, Masked Wolf, and Hybrid Minds presents Outline (featuring Charlotte Haining and Tempza).
Audiology's Mitch Lowe says there will be another line-up announcement around September or October with even more artists.
"We are so proud to get such a diverse range of artists for Bay Dreams 2022," says Mitch.
"We are big fans of Tash and Tones, so to have them leading the live acts is a privilege. We managed to stack our electronic line up, too. It feels great to get Chase & Status back to our shores for the first time in three years, as well as crowd favourites Hybrid Minds and Netsky returning after major headline runs earlier this year."
Mitch says the team is excited to be able to bring international acts despite the restrictions of Covid-19.
"All international artists outside of Australia are required to be quarantined for two weeks, so it's always a challenge to book the top tier acts - however we are proud to pull it off again for 2022.
"It has been a year of challenges to say the least, and we're excited to celebrate with New Zealand this summer."
Tash Sultana says they are looking forward to returning to the festival for the second time with over a billion streams under their belt, and a fresh album Terra Firma, which debuted at number one on its release this year. The album features the single 'Pretty Lady', which has already gone gold.
"I'm finally returning to my second home across the sea," says Tash.
"It's been almost two years since I've been on stage in New Zealand and this time I'll be back bringing an entirely new show to Bay Dreams. I can't wait to show you what I've got planned for you all."
Tash Sultana, a gender-fluid multi-instrumentalist, singer-songwriter, producer and engineer, began with humble beginnings busking on the streets of Melbourne to a sold-out world tour in 2017 and an ARIA-winning debut album, Flow State.
Joining Tash at the festival is fellow Australian star, Tones and I. Like Tash, Tones also started out busking in Byron Bay before she became a world sensation with her breakout hit Dance Monkey.
In a fairytale success story, the single, released in 2019, reached number one in 30 countries and went 14 times platinum. The song also broke the Australian record for the most weeks, 24, at number one on the ARIA Singles Chart by any artist. It is the most Shazamed single of all time and the most-streamed song ever by a female artist on Spotify.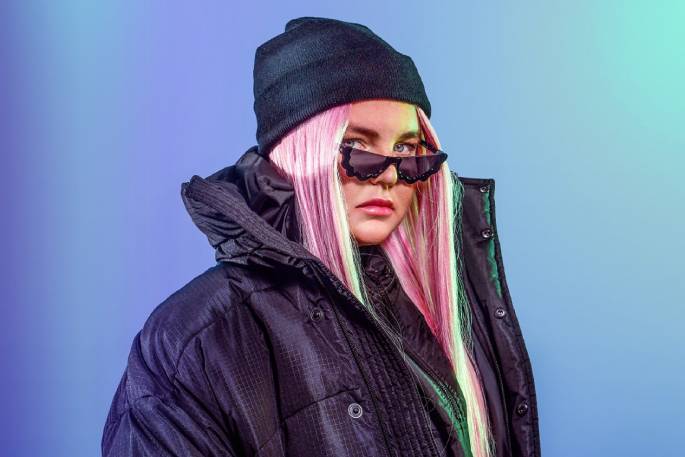 Tones and I will be performing at the festival.
Just last week Tones and I released her debut album Welcome to the Madhouse. Showcasing her diverse vocals and the impressive range of her songwriting craft, the album is already receiving high critical acclaim and much love from reviewers and fans alike.
Tones & I, who is set for a North America tour in 2022, is thrilled to start the year back at Bay Dreams which was her very first international music festival.
"Kia ora New Zealand," she says.
"I am bloody coming back! I can't wait to see you all at Bay Dreams! Bay Dreams was my first overseas festival and it will also be my second too! Love you all, see ya soon legends."
The rest of the Bay Dreams 2022 lineup will please a wide range of music lovers. The festival has a distinctly drum and bass flavour this year, with Belgian talent Netsky set to electrify audiences with his viral tunes and instrumental layering.
Returning for the first time in three years is electronic duo Chase & Status from the UK, composed of Saul Milton (Chase) and Will Kennard (Status). They return to the Drum & Bass Stage with their famous DJ set alongside long-time MC, Rage.
Hybrid Minds continues the drum and bass vibes, bringing their live Outline show to New Zealand for the very first time, featuring vocalist Charlotte Haining and MC Tempza on stage.
Another standout act at the festival is Sydney based drill rap group ONEFOUR, who are considered pioneers of drill rap in Australia. Bay Dreams 2022 will be their first major New Zealand performance.
Joining the hip-hop acts is Masked Wolf, who is burning up the charts and streams at the moment. Masked Wolf will make his debut in New Zealand after breaking records with 'Astronaut In The Ocean', the fastest growing hip-hop record of 2021.
Holy Goof, Rene LaVice, V O E and Party Thieves will bring international bass, house and party elements to the infamous 'Bass Stages'.
Other internationals include Australian singer, songwriter Jack River and trap queen Tori Levett.
The local lineup includes multi-platinum selling revered rock act Blindspott who will be making their first Bay Dreams appearance in 2022.
Tom Scott's Avantdale Bowling Club showcases local hip-hop jazz talent, joined by Kiwi rap duo Church & AP and Lilbubblegum, the New Zealand-born, LA-based rapper who is exploding onto the scene in the US.
Other must-see local artists include the ever popular Sons of Zion, Lance Savali, Muroki, KÉDU CARLÖ, Masaya, Poetik, Waja B2B Bloom, Brydie Tong, Jess Rhodes, Kaylee Bell, Ponz, Nakita, and Who Shot Scott.