The slowness with which locations of interest have been announced following a weak positive case in Katikati is frustrating local MPs.
"It will be frustrating and concerning to local people, that nearly 24 hours after the positive case being announced we still don't have the locations of interest," says Coromandel MP Scott Simpson.
Six locations of interest have now been announced on Sunday morning, all in Katikati. The positive case however was announced on Saturday at around 6.15pm. Despite the case being a responsible user of the Covid-19 tracer app which records locations that people visit, this information wasn't available until the following day. The timing of the announcement was also of concern for Simpson.
"Why it was that we had to wait for an emergency announcement halfway through the six o'clock news last night. Surely the team that works with Dr Bloomfield and the Prime Minister should have been able to communicate this information to our local community earlier and with more detail."
Certainly, it raises the question of what is the point of the COVID tracer app if we can't get information immediately about locations of interest. At the start of the global epidemic, the spread and reach of the virus was likened to the deadly intent of the Terminator in the movie series of the same name, where John Connor was relentlessly pursued.
Tauranga MP Simon Bridges has also expressed concern at the timing of the announcement on Saturday.
"I also have questions about the timeframe, with it being announced after 6pm [on Saturday]. Why wasn't it announced earlier? I think people are becoming increasingly sick of being PR managed," says Bridges.
"COVID is spreading and the Delta variant is something of an inevitability."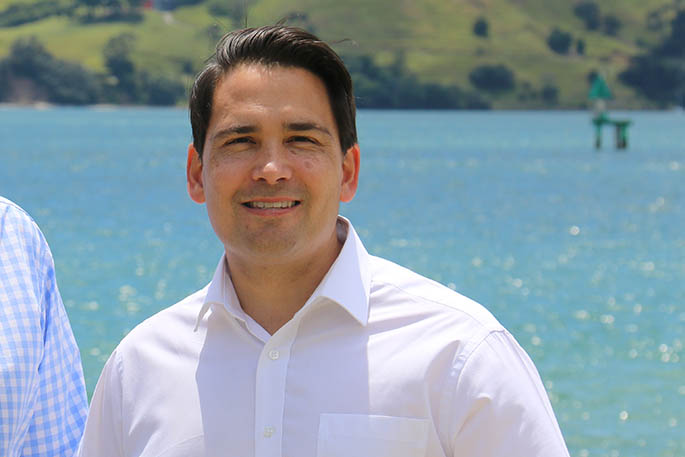 Tauranga MP Simon Bridges. Photo: SunLive.
Bridges has been dealing with cases amongst Tauranga electorate residents where people have been trying to grapple with the border rules.
"It's a real concern to see the spread of Covid into the Bay of Plenty, even if it's assessed as low risk at this stage," says Bridges. "In the immediate aftermath I'm concerned about the inconsistency in the rules, where someone has moved here, but I'm dealing with cases where people can't even come to see their dying parents this weekend."
"The challenge for the Katikati community is to get themselves tested if they have symptoms of Covid-19," says Simpson.
"There are two pop-up testing sites being set up today. They are operational from 8.30am at the Katikati Medical Centre and the Katikati Rugby and Sports Club Rooms. They are operating until 4.30pm and maybe longer if demand needs it."
The Western Bay of Plenty mayor Garry Webber is urging residents to get vaccinated as quickly as possible.
"When it's knocking on your door like this you have no option but prevention," says Webber.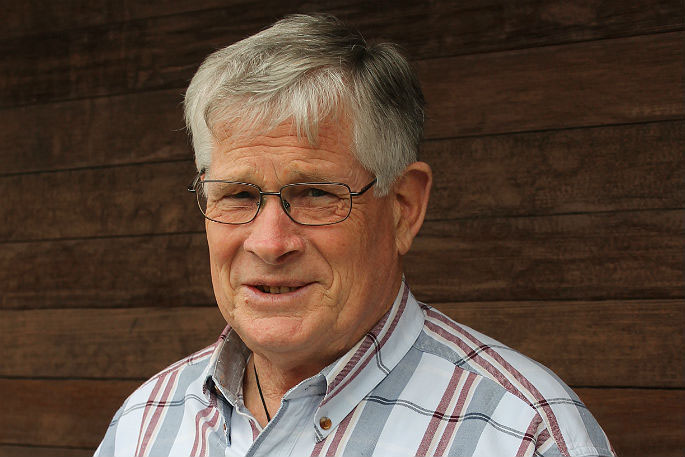 Western Bay of Plenty Mayor Garry Webber. Photo: SunLive.
Based on suburb-level data, Katikati's vaccination are below the national average for both first and second doses, with 77.5 per cent in the coastal town having had one dose, and 49.5 per cent fully vaccinated.
Simpson says the only information he has about the locations of interest in his electorate is from the Ministry of Health website.
"Naturally the community will be on tender hooks. We are all worried and concerned that the virus has now spread to our local community. And that's going to be of concern to a community that has an older age demographic that are hopefully people that have been double vaccinated and will be encouraging others to get their first shot and their second shot as soon as possible."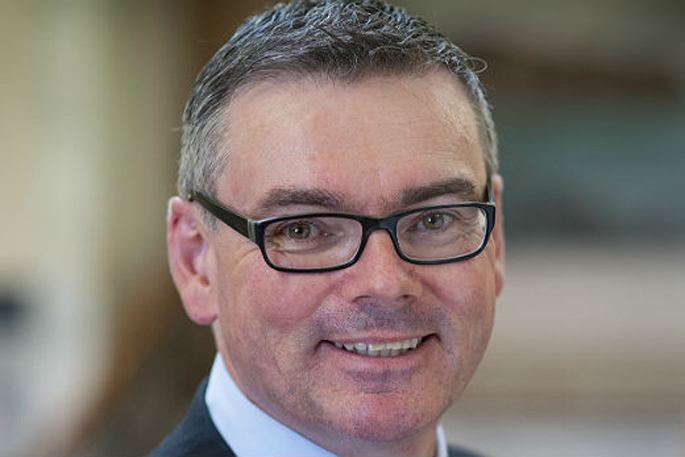 Coromandel MP Scott Simpson. Photo: SunLive.
The Coromandel MP, who lives in Thames, received his first vaccination just over six weeks ago and had his second one last week. The Coromandel electorate extends south almost to Tauranga and includes Katikati, Omokoroa and north of the Wairoa River.
"It's a long narrow electorate, and at this stage I think it's best for people to await further information. We would expect to receive that at today's 1pm update," says Simpson.
"But right at the moment there is a shortage of information and that will be a concern for the local people."
Simpson agrees with Tauranga's MP that there has been difficulty over the border rules.
"The situation with the border has been problematic," says Simpson. "We've had a situation where a lot of people who have had legitimate reasons for wanting to cross the border had not been able to. And then we have had other cases, where gang leaders, for instance, being given essential worker exemptions. I'm concerned about that.
"But in this case, it appears that the case was following rules, doing QR code scanning, keeping a record of travel, was vaccinated and has been cooperating with Ministry of Health officials, so that is encouraging."
As the local Coromandel MP, Scott says he has spent much of the last several weeks trying to assist his constituents who have legitimate reasons for wanting to cross the border into Auckland.
"I have tried to assist people, for example, on compassionate grounds who have close relatives in palliative care, or who may be running businesses with equipment or needing to do work on one side or the other of the boundary, and the rules are very tight.
"So it is frustrating for those that have not been able to cross for what they consider to be legitimate reasons to see that sometimes people who comply with the rules have been able to cross.
"This is not a situation where I think we should be focusing on apportioning blame. We should be asking questions about why it is that our government agencies have been slow to provide information to local community residents. Why was it that the news has been delayed yesterday? One would have thought that, given the circumstances, this news could have been shared with the community earlier in the day."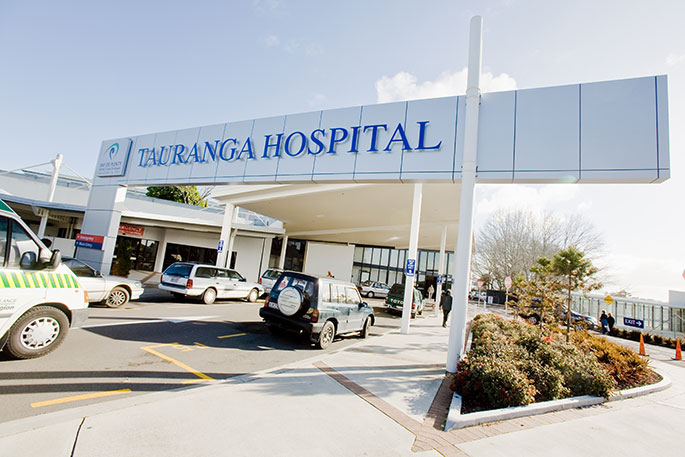 There are six ICU beds and four HDU beds at Tauranga Hospital. File Image. SunLive.
Intensive care unit capacity
Simon Bridges says there are two key things that are important for the week ahead.
"We really need to focus on vaccination and increasing our ICU capacity," says Bridges.
Tauranga has seemingly dodged three bullets in recent months, the Rio de la Plata shipping container cases, the infected Auckland truck driver and the recent positive wastewater tests, all of which underscore the delicate nature of the region's Covid-19 vulnerability.
With vaccination rates in the Bay of Plenty currently below the national average per 1,000 for both first and second doses, and among the lowest in the nation for Māori uptake, the potential impact of a Covid-19 outbreak in the region is clear.
The Bay of Plenty's two main hospital centres, Tauranga and Whakatāne, have Intensive Care Units run as combined critical care units. Tauranga ICU has six ICU beds and four High Dependency Unit beds. Whakatāne Acute Care unit has two beds available for Intensive Care patients.
The BOPDHB serves a population of approximately 255,110, according to their 2020 Annual Report. That figure is split between 199,571 served by Tauranga Hospital and 55,359 by Whakatāne Hospital.
Those figures equate to roughly one ICU or HDU bed per 20,000 people in Tauranga and one ICU bed per every 28,000 in Whakatāne.
"The numbers of ICU beds around the North Island haven't increased at all since the first lockdown 15 months ago in 2020," says Bridges.
Tauranga has one ICU bed for every 33,261 people. That figure is roughly three beds per 100,000, below the national average of 4.6 beds per 100,000.
"There are no ICU beds at the hospital in Thames," says Simpson. "Katikati is part of the Bay of Plenty District Health Board. The vast majority of the Coromandel electorate is in the Waikato DHB region, and like the rest of New Zealand, we are we not overrun with an abundance of ICU facilities.
"I keep my fingers crossed that we don't need to use them. My colleague Dr Shane Reti has been highlighting the lack of preparedness that has taken place over the last 18 months."
Over the past three months, by average midnight census, ICU and HDU occupancy at Tauranga Hospital is at 76 per cent. Whakatāne Acute Care unit, accommodating two ICU and nine high acuity beds, has been 54 per cent occupied in the same time span.
If Tauranga ICU and HDU beds are taken up with people who are fighting COVID-19, this impacts on other high need patients such as heart patients and people who have been critically injured in vehicle accidents.
"I urge people to get vaccinated. We will at some point get to that sharp end of that conversation where a family member of someone we know dies, and vaccination will protect both you and others. Go out and do it today," says Bridges.
"Delta is going to spread. It's spread like wildfire everywhere else in the world. We're not going to stop it. It comes down to vaccination."
"The reality is this Delta period is probably going to be coming to a community near us all very soon," says Simpson. "Sadly, the sacrifices that we all, as New Zealanders have made over the last 18 months seem to have been now put at risk and we'll wait with some degree of uncertainty the Government's decisions about further impositions of lockdown level changes.
"My advice to the community in Katikati is to follow the official news, wait for the locations of interest, get tested if you're showing any signs of symptoms or have been to a place which is a location of interest, and get vaccinated."
Following the confirmation last night of a person in Katikati returning a positive COVID-19 test, additional COVID-19 testing and vaccinating will be available in the town today. The person who tested positive is isolating.
A vaccination clinic in the Katikati RSA and Citizens Club on the corner of Henry and Main Roads, will be open from 10am to 2pm today. No is booking required.
Testing sites in Katikati will be open from 8.30am today through to 4.30pm. These include the Katikati Medical Centre, and an additional site at the Katikati Rugby Clubrooms. If required, the Katikati Rugby Clubrooms site will extend the opening time. Tests are free.
Locations of interest will be posted on the Ministry of Health website once confirmed.
"We encourage people who live in Katikati, or who have visited recently, to please keep checking the website for information about the locations of interest," says a BOPDHB spokesperson.
Vaccination clinics are open across the Bay of Plenty today including walk-in sites at BayPark, 1st Avenue and various pharmacies. Information, including opening hours, is available on the Healthpoint website .
Testing locations open on Sunday
Katikati Medical Centre, 4 Clive Road, 8.30am- 4.30pm

Katikati Rugby Clubrooms, Fairview Road, 8:30am – 4:30pm (hours will be extended if there is high-demand)

Tauranga Accident and HealthCare, 19 Second Avenue, 8.00am- 6.00pm
The current public health assessment is that the risk appears contained, as the person is fully vaccinated and has been a consistent user of the COVID-19 tracer app. However, if you have COVID-19 symptoms, including mild cold or flu symptoms, please get tested, or contact Healthline for advice. Healthline is available free on 0800 358 5453.