Traditional Māori healing, known as rongoā Māori, can have a big impact on improving the health and wellbeing of all New Zealanders, says Rotorua-based practitioner Ferne Nohotihi.
Nohotihi is one of 100 ACC-registered rongoā vendors all over the country and believes both Māori and non-Māori can benefit from its unique approach.
"I recommend all who are open to a holistic approach to health and wellbeing to make that initial inquiry, to see if it is suited to them," she says.
"The benefits are shown through improved hinengaro (mind), tinana (body) and wairua (soul), which have positive impacts on ourselves, whānau and communities as a result."
Used by Māori in New Zealand for centuries, the healing methods of rongoā include herbal remedies, physical therapies, bodywork and spiritual healing.
Michelle Murray, the Tumu Pae Ora (Chief Māori and Equity Officer) for ACC, says the rongoā service is intended to help Māori access health services but is available to people of all ethnicities.
"We have enabled access to rongoā services to improve equity of choice, access, experience and outcomes for Māori," Murray says.
"We recognise we need to offer a choice of support services that reflect tikanga Māori and te ao Māori to uphold our Te Tiriti o Waitangi responsibilities."
Murray says ACC data shows Māori are more likely to sustain a serious, life-changing injury but are 25 per cent less likely to make a claim than non-Māori.
"We want to bring more Māori to ACC to support better health outcomes and enabling tikanga-aligned services is one way we can do that," she says.
"It's positive to see that two thirds of those using our rongoā service are Māori."
Rotorua practitioner Nohotihi, whose knowledge of rongoā was passed down through family, says the holistic element of traditional Māori healing takes on increased importance in the midst of the current pandemic.
"It's a time of great uncertainty and anxiety due to Covid and other social issues," she says.
"The feedback I've received from my clients shows improved health, such as less anxiety, stress, pain and trauma. This is where I see it benefiting the wider community. Clients are supported to live fuller lives, some return or continue to work, and this will ultimately have a positive ripple effect on society."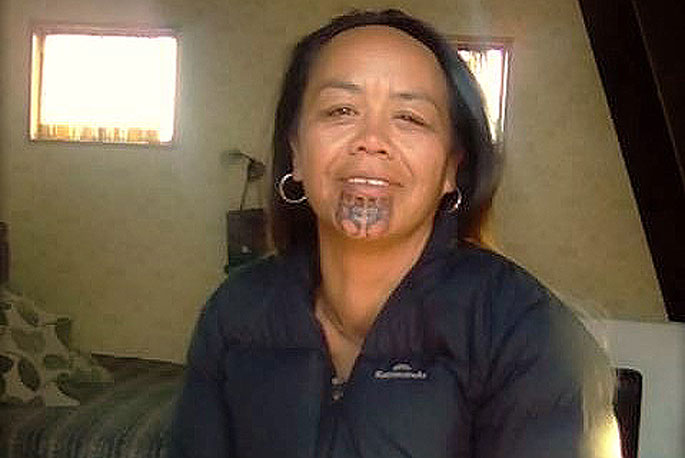 Rotorua-based practitioner Ferne Nohotihi.
ACC data shows 83 per cent of clients who received rongoā care in the last year no longer need ongoing support from ACC. And, of the clients who have used the service, only 1.2 per cent have lodged a subsequent claim for the same injury.
In August, ACC enabled telehealth – which consists of phone and video conference sessions – for rongoā Māori to allow people to continue to access care during high Covid-19 alert levels.
Nohotihi says rongoā is proving popular in the Bay of Plenty but would like to see awareness of its benefits increase across the region.
"I registered with ACC as a practitioner in May of this year and so far the client numbers are increasing each week as people learn about what is offered and how to access this through their health referrals. There is a demand for rongoā Māori in our community with some travelling from afar," she says.
As at the end of August 2021, ACC had approved rongoā Māori for around 1,200 claims and funded 7,245 sessions throughout New Zealand. One in four of those clients hadn't previously received other forms of ACC care or treatment before benefitting from rongoā.
In the Bay of Plenty region, there have so far been nearly 80 claims and over 530 sessions.
"But rongoā Māori is not known as well in comparison to mainstream health services," Nohotihi says.
"Māori health services are scattered around the Bay of Plenty, usually coming under a district health board contract or a trust board as medical care. Rongoa Māori being added to treatments is likely to make a big difference in the community as it's another beneficial service that enhances clients' lives."
Rongoā Māori is available to clients on request and can be used as standalone care or in conjunction with treatment, more information is available on the ACC website.