Forget picnics in the park - dust off your summer dresses and hats and get ready to drink, dine and dance, because Tauranga's boutique food and wine festival, First We Eat, is back in 2022, and is adding a second event in Napier.
The inaugural festival held in Tauranga in January 2021 was a sellout success.
Bay of Plenty based organisers Mitch Lowe and Toby Burrows are anticipating the same demand this year in both venues.
The first one-day event, held at Wharepai Domain in Tauranga, Bay of Plenty, is set for Saturday, February 5, with the second event to be held at the historic Church Road Vineyard in Hawkes Bay on Saturday, March 26.
Both events run from midday until 7pm.
Described by Lowe as "a day of delicious music and loud food and drink", foodies will not have to eat in silence.
The format of both all ages events combines live music with an array of boutique food vendors, celebrity chefs, renowned wineries and craft breweries.
"In both regions we will showcase the best of the local food and beverage providers, as well as including some exciting boutique foodies and breweries from around the country," says Lowe.
The Tauranga event is headlined by legendary roots and reggae band The Black Seeds, along with R&B singer songwriter Tami Neilson, Kiwi icons The Jordan Luck Band, fast rising indie/surf rockers Summer Thieves and local singer-songwriter Dan Sharp.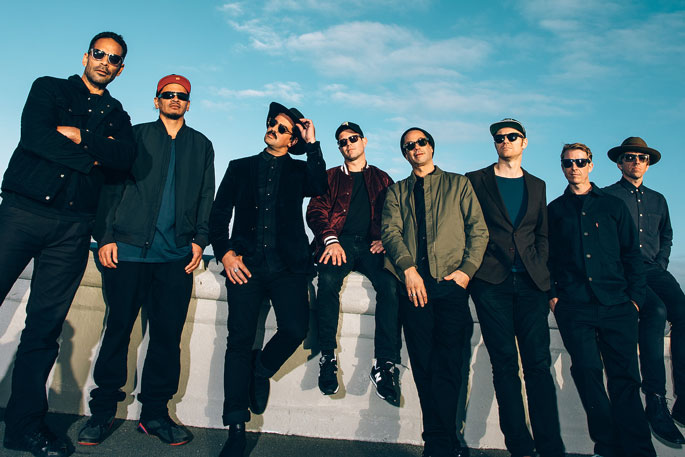 The Black Seeds. Photo: David James.
First We Eat Napier also features The Feelers and White Chapel Jak, and local star Arahi.
Lowe said it was a logical step to also expand Tauranga's First We Eat to Hawke's Bay.
"The Tauranga event was a sellout and such an amazing day that it made sense to add another event this summer. We love Hawke's Bay and especially Church Road. We have been bringing events to the region for many years and we always receive great support.
"The area is amazing for many reasons: the people, the weather, the food and beverages are all a major draw card for us. Church Road is a stunning natural setting for this festival and we are so pleased to be bringing another event to this iconic venue."
Prepare to drool down the food lane that includes Sounds of the Sea (seafood), Plant Power (plant-based food), Rickshaw Ride (Asian food) and Stars & Stripes (American).
"There will be something on offer for every age and appetite," says Lowe.
Local food companies include Tray of Plenty which serves up Texan style slow cooked meats like brisket and pulled pork, with homemade sides, and The Homegrown Kitchen which offers Bay of Plenty gourmet seafood street food.
The kids and kidults alike can cool down with Atticus' American Treats, a family owned food truck selling (old fashioned) real fruit lemonade, sundaes and floats including the Kiwi inspired Pineapple Lump Sundae.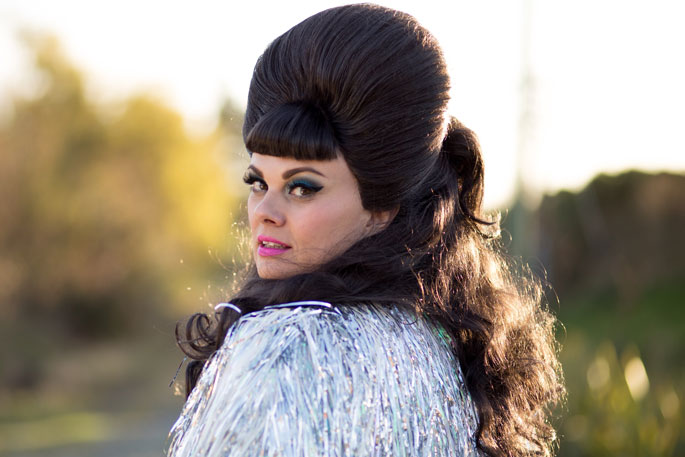 Tami Cape. Photo: Sabin Holloway.
Lowe says both events will have guest celebrity chefs to cook up more feasts.
As for the drinks, you will not go thirsty. Local company Mount Brewing Co. Brewery will be showcasing its "super fruity and juicy APA 'Mermaids Mirth'" as well as "bigger, badder and bloody delicious new beers", its award winning Dark N Stormy Cider, and its latest sip, new Feijoa Gin and Tonic.
Wine lovers can delve into a range from different vineyards including a new New Zealand Wine, 3sixty2 which produces craft Sauvignon Blanc, Chardonnay, and Pinot Noir from Marlborough.
Mumm's the word in the VIP section, where Maison Mumm Champagne will be providing the bubbles.
The details
First We Eat Tauranga: Wharepai Domain, Tauranga
When: Saturday, February 5. Midday to 7pm. All ages
First We Eat Napier: Church Road Vineyard, Hawke's Bay
When: Saturday, March 26. Midday to 7pm