Bay Dreams 2022 has been cancelled but will be replaced with an electronic line up.
The announcement has been posted to both the Bay Dreams-North Island and Bay Dreams-South Island Facebook pages on Wednesday aternoon.
"It's been a year that we never could have predicted for Aotearoa, and even now, 18 months on, things are changing every week," say the organisers.
"As it stands, there is much uncertainty around the Trans-Tasman bubble and quarantine spaces are extremely difficult to obtain. A queue of 30,000+ people are trying to gain access to a few thousand rooms. This results in a lot of uncertainty around which international artists will be able to enter NZ this summer.
"At a time like this, we have two choices: we either promote something that is unlikely to proceed, or we shift into an event that we can confidently bring to life for you.
"So with this in mind we have made the difficult decision to give Bay Dreams the year off in 2022. It wouldn't be right to do a watered down version. Bay Dreams is confirmed to return in 2023, when there will be more clarity around hosting our major international event."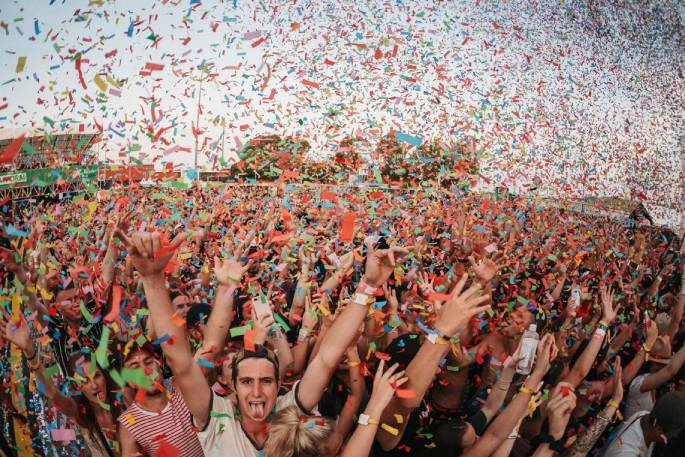 Bay Dreams as we know it is cancelled but it will be replaced by an electronic event.
Bay Dreams organiser Mitch Lowe says they have secured MIQ rooms for four great DJ acts all coming from the UK - Netsky, Hybrid Minds, Friction and Koven.
"Our goal now in the next few weeks is to see if we can get three more rooms for the next three international acts we want to bring over, Chase and Status, Holy Goof and Rene Lavice."
He says these will be the event's high level international DJs and then local acts will be added.
"It will still be a great party with these incredible international DJ sets, but we decided that we want to keep the Bay Dreams experience what it has been to date," says Mitch.
This event will be like an electronic version of Bay Dreams. Instead of the four stage format, there will be one big stage so everyone parties together.
The dates and times remain the same in Tauranga and Nelson.
"To keep it simple, we will refund anyone who has Bay Dreams tickets, and then put cheaper tickets on sale again for the new event, and in that way everyone wins."
"We will return with this in 2023 with the major international hip hop talent that it is known for."
Bay Dreams organisers are undertaking to automatically refund those who have paid for Bay Dreams tickets.
"The new shows will go on sale next Wednesday after you have received your refund," write the organisers on Facebook.
"We are working on securing more rooms every week, and will add more acts in a second announcement once MIQ is confirmed."
The organisers say that tickets for the new shows will be limited to ensure the best possible experience.
"As a thank you for your support this year, Bay Dreams ticket holders will receive exclusive first access to purchase for the new shows via email. If any tickets remain they will be released to the general public."
The organisers are also encouraging their followers to be vaccinated against Covid-19.
"We encourage you all to get your vaccine and join our tribe that wants to see music played live this summer. Please support #vaxforlive at www.bookmyvaccine.nz
"Despite these bumps in the road, the dream is not over, it has merely begun. Much love."