Four people have been arrested in Tauranga overnight following a large New Year's Eve gathering at Mount Main Beach.
The people have been arrested for disorderly behaviour, says a statement from Police.
Thousands gathered at the beach and fireworks were let off by people on the beach during the evening, with more lit at midnight.
A SunLive reporter at the beach says there were thousands of people there.
"Lots of young teenagers. Many people seemed to be from Auckland or Waikato, not from around here," says the reporter.
"Generally it's fairly orderly and not too chaotic, just a lot of people."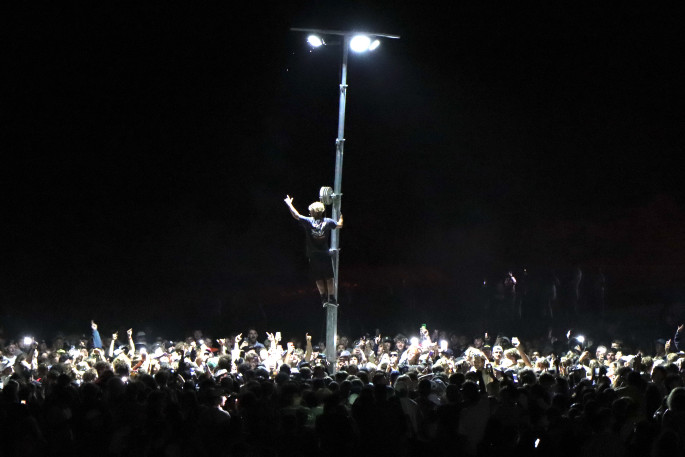 Light towers had been set up to light the main beach, coincidentally providing a congregation point on the sand for people.
"Boy racers are going around Marine Parade revving up engines," says the reporter, "And Police are out and about."
Bottles were left smashed around the Mount Maunganui Lifeguard Service building at the corner of Adams Ave and Marine Parade.
An alcohol ban remains on the beachfront, but the street and car parks weren't fenced off this year. Police maintained a visible presence in key areas around Mount Maunganui and ran a checkpoint on Maunganui Road.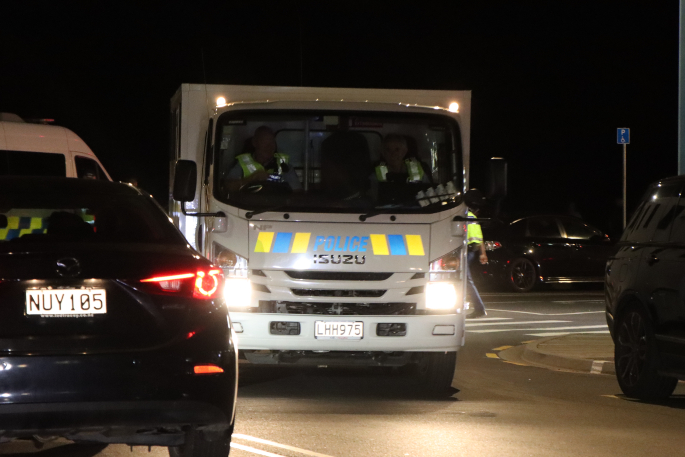 The SunLive reporter says Police and ambulance were quick to deal with any incidents that occurred during the night.
"Police put on sprinklers along Marine Parade not long after midnight which dispersed the crowd."
They say by 2.30am most of the revellers had left Mount Maunganui.
Police deputy commissioner Glenn Dunbier says, "There were of course a couple of hotspots around the country, however most people we saw out and about had a good time and stayed safe".
This year saw some disorderly behaviour in Tauranga, Whangamata and Riversdale in the Wairarapa, says Dunbier.
Fifteen arrests were made and 114 infringement notices were issued in Whangamata, where officers took a zero tolerance approach following the events of last year.
"We're pleased to see people taking steps to get home safely, and looking out for each other," he says.
"By and large New Zealanders rang in the New Year safely."