Local Government Minister Nanaia Mahuta has today announced her intention to appoint a Commission to the Tauranga City Council until July 2024.
The current commission, chaired by former National MP Anne Tolley, was installed by Mahuta in February last year after elected councillors were sacked by the Minister amid accusations that the authority had become "dysfunctional".
"The current Tauranga Commissioners have accomplished some impressive achievements in their tenure including strengthening relationships with the community, producing a long-term plan for 2021-31, and improving culture within the Council," says Mahuta.
"They have acted on many hard decisions that are essential to building a prosperous and sustainable future for Tauranga. But it is clear there is more to be done.
"Having a Commission beyond October will ensure that the Council have the stability needed to maintain its current pace. They will be able to deliver on several complex programmes of work, including plans for the new civic centre precinct and investment plans for future growth.
"I have taken on board the Commission's exit plan and recommendations and carefully considered all available options. It became clear that the Council is still facing significant challenges and it is going to be necessary to continue to have a Commission at the Council to advance the progress already made.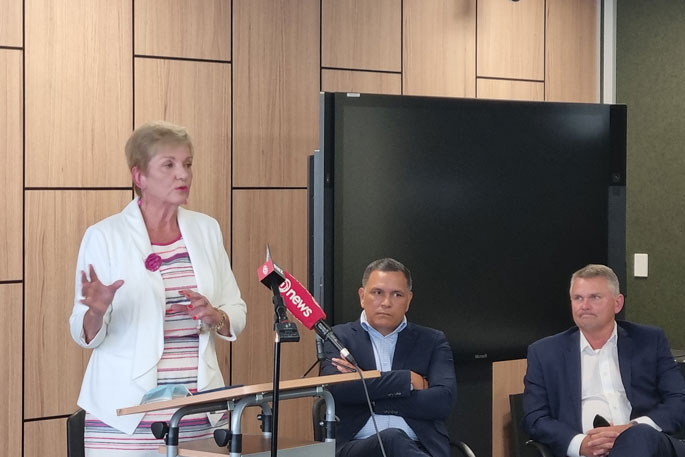 Anne Tolley at today's announcement.
"I want to acknowledge Commission Chair Anne Tolley and thank the current Commissioners for the work that they have undertaken so far. They have worked effectively to understand the needs of the Tauranga and what is required to deliver significant and necessary change to a rapidly growing city."
The current Commission's term began in February 2021 and will end in October.
Following consultation with Cabinet, Minister Nanaia Mahuta will consider candidates for appointment to the next Commission.
"My intention is for a smooth transition back to elected representation for Tauranga in July 2024 with elections to bring in new councillors and a new Mayor," says Mahuta.
"Today's decision reflects the excellent progress made to date but also the work that remains to be done to ensure that Tauranga and the wider Bay of Plenty region are provided with the services and infrastructure they require into the future."
Further announcements about appointees and Terms of Reference of the Commission will be made in the coming weeks.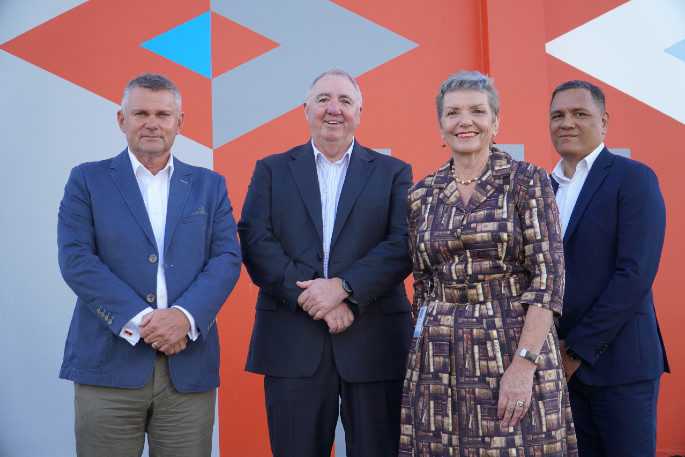 Current Tauranga City commissioners Bill Wasley, Stephen Selwood, Anne Tolley, and Shadrach Rolleston.
Tauranga City Council Commission Chair Anne Tolley says the Government's decision to appoint a new commission and delay local elections until July 2024 recognises the complex processes required to get Tauranga moving and the risks associated with introducing a new set of elected members mid-way through some significant decision-making processes.
"That extended timeframe will allow a Commission to continue implementing the workplan now underway to address the city's severe housing shortage and underinvestment in community facilities and infrastructure.
"It will also mean a Commission can work with council management to develop the council's draft 2024-34 long-term plan, engage with the community on the workplan and budget it proposes and cement-in a strong programme to guide the city's future development.
"It's gratifying to know that the Minister of Local Government has confidence in the commission model and recognises how much the council has achieved in the past 13 months.
"This decision provides time to make some real progress and put in place the building blocks which will allow Tauranga to become the great city it deserves to be."
Priority One Tauranga Moana applauds the decision to re-appoint Tauranga City Council's Commission until July 2024.
"We acknowledge that this would not have been a straight-forward decision for the Minister; requiring a balance between the importance of returning to democratic elections as soon as possible, against the demonstration of progress being made in returning confidence, trust and stability to TCC governance," says a statement released following Mahuta's decisoon.
"On balance, we think the Minister has got it right. Strong, capable and trusted governance is extremely important in a fast growing city that needs to cater for its community in the future," says Priority One chair Simon Clarke.
"There are some challenging issues and significant opportunities ahead and the City needs strong leadership.
"We have been impressed by the professional, and action-oriented approach from the Commission so far and believe this additional time will allow them to continue their great work and position Tauranga Moana well for the future."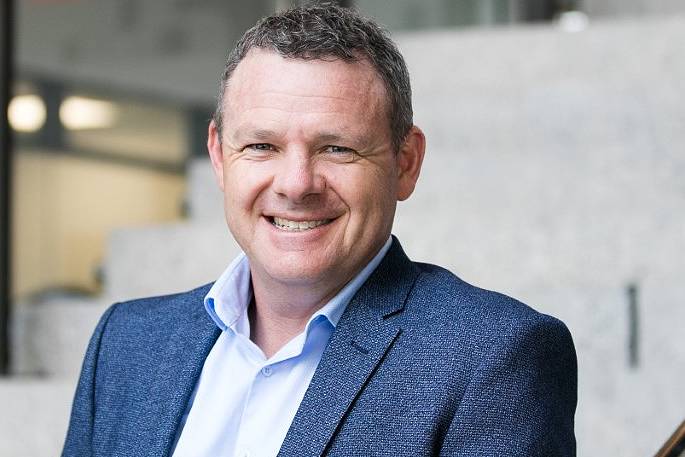 Nigel Tutt. Photo: Salina Galvan Photography.
Priority One notes strong support from its membership for the Commission to continue for an extended-term before returning to elections.
"We surveyed local businesses, community trusts, Iwi, social groups and environment groups in 2021 to gauge feedback on the Commission's performance," says Priority One Chief Executive Nigel Tutt.
"Our members' backing for the Commission was overwhelming. In particular, the support for strong progress made in a short period of time and the extensive community engagement undertaken by the Commission on key matters."