A group of students in Tauranga is rallying around one of their teachers after he lost more than $5000 in a cryptocurrency scam.
Otūmoetai College teacher Deon Wessels had done some tentative research into a crypto investment without committing any funds, but was coaxed into doing so via messaging platform WhatsApp.
The firm in question claimed to be a "legal company based in the UK", made up of a team of "professional traders" in crypto exchange and coins.
After a convincing pitch, Wessels, a 66-year-old electronics teacher, took the plunge.
"The woman I spoke to was so friendly," he says. "We were chatting about football and all sorts of things. She said it was the best investment she's ever made and that they were about to open offices in New Zealand and Australia. These people are very cunning."
After his initial investment, made after he was promised a 25 per cent return within the first 24 hours, alarm bells started to ring.
"It wasn't until later that they told me that the plan I had signed up to required me to invest $1000 every week," says Wessels.
"That's when I said 'hold on, this is not right'. They then told me the funds were automatically reinvested every 24 hours, and I couldn't touch my money until the end of the term. I didn't even know there was a term.
"They accused me of not asking the right questions, but how do you know what questions to ask unless the plan is laid out in plain sight?"
As the panic set in, the company in question told Wessels his only option was invest a further 50 per cent of the amount he'd initially put down and move to another scheme.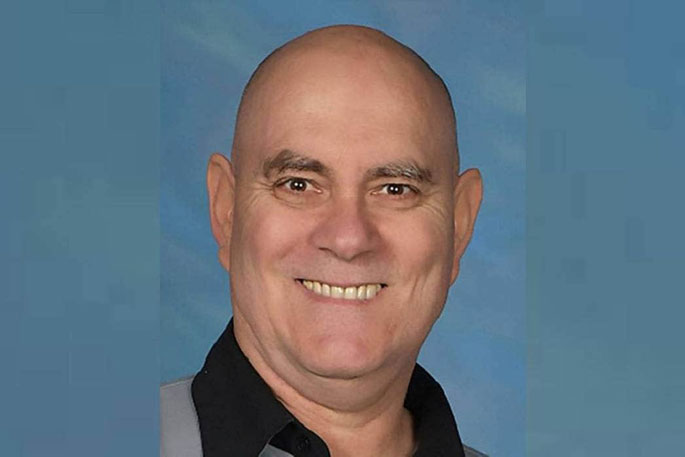 Deon Wessels teaches electronics at the Tauranga school. Supplied photo/Stuff.
"That was their terms and I was left with no choice," he says.
"They guaranteed this would fix things and I'd be able to withdraw my money, but the rules changed again and again. That's when I realised I was never going to get my money out of there. That money has gone."
In total, Wessels lost $5079 of his life savings, and a call to his bank, BNZ, confirmed his worst fears.
The so-called investment company, meanwhile, simply blocked Wessels' number and ceased all communication.
"It seems that when you put money into a crypto wallet, it disappears into the ether," says Wessels.
"You have no recourse, and there's no going back. This company knew this - they knew exactly what they were doing."
Moral support came from his Otūmoetai College students after Wessels shared his experience with a group of year 13 pupils.
After a brief internet search, one student quickly confirmed that despite their claims, the company in question were neither registered with Company's House in the UK, nor did they have any physical address or contact details.
"A bunch of my kids started researching this company, and there are no names, no addresses.
"The woman I spoke to claimed they were in London. The registered company number that's displayed on their website doesn't exist. I should have done that from day one I guess.
"I'm so proud of my students though. I asked them to get out there and to warn others, and that's exactly what they've done. I'm lucky to have such a good relationship with them."
One such student is Logan Roelofs – a 17-year-old from Otūmoetai who, along with his classmates, became deeply concerned for their teacher. A quick fix as far as they were concerned was to issue a warning to others.
"They're trying to find vulnerable people that don't know how crypto works," says Roelofs. "Then they convince them to pay out their own money.
"He was led to believe that they offered a safe way to invest in crypto, and they eventually roped him in.
"For us, it's about raising awareness and making the community aware that these so-called companies are using the popularity of cryptocurrency to get money out of people – people who are vulnerable and maybe don't have the knowledge of how it works.
"They kept throwing sets of rules at him regarding percentages, and things started to get very random and very complex. It's basically a tactic designed to confuse people into paying more money."
Wessels' newfound knowledge of how cryptocurrency works are backed up by his bank, BNZ, who acknowledged a visible increase in crypto scams.
"They generally involve phishing emails or fake websites, or messages through Instagram, Facebook or WhatsApp which advertise cryptocurrency investment opportunities with amazing returns," says BNZ spokesperson Mike Burgess.
"Unlike other financial investments, which are regulated by the New Zealand Financial Market Authority, cryptocurrency is not regulated by a central authority. This means there's no recourse if something goes wrong.
"No matter if it's a crypto scam or some other type of fraud, the same watch-outs apply – if it sounds too good to be true, you're asked to keep it a secret, or you feel you are being rushed to make a decision, then it's likely a scam."
Burgess encourages potential investors to check websites thoroughly, no matter how legitimate they look, and make the web address match what appears on the page.
"Importantly, if you think you've been the victim of a scam get in touch with your bank immediately," he adds, "because once you transfer money to a scammer, they will be quick to move it around into a traceless cryptocurrency and then transfer again to an unidentifiable wallet elsewhere in the world."
Data released by ASB earlier this month confirmed what they called a "dark side effect" of the Covid-19 pandemic, with a significant rise in the number of New Zealanders falling victim to scams since the virus surfaced in March 2020.