The man whose body was found in the sea off the Tauranga coast has been named.
Following a formal identification, police can now name Simon Francis Neil Oliver as the person whose body was found near Pudney Rock off the coast of Tauranga on Monday.
Simon was 53 years old and from Maketu.
He had not been seen since his car was found submerged in the Kaituna River following a crash on 31 March 2017.
Police had responded to the crash at about 11pm at Ford Road.
Initially it was not known if there was anyone in the vehicle. It was later established that Mr Oliver may have been in the car when it crashed.
The Maketu Coastguard was called in when the crash was reported to police.
Maketu Coastguard president Shane Beech says the Coastguard became involved soon after the incident occurred.
"We were actually on the water at the time, so we were at the scene in five or ten minutes," he says.
"We've been searching out over the Kaituna bar as well, and along the coast from Papamoa through to Maketu."
- See more at: http://sunlive.co.nz/news/150985-mystery-deepens-kaituna-crash.html#sthash.e0YfLXCj.dpuf
Extensive searches found no trace. The Police National Dive Squad recovered the car the next day.
The Serious Crash Unit's investigation into the cause of that crash is ongoing.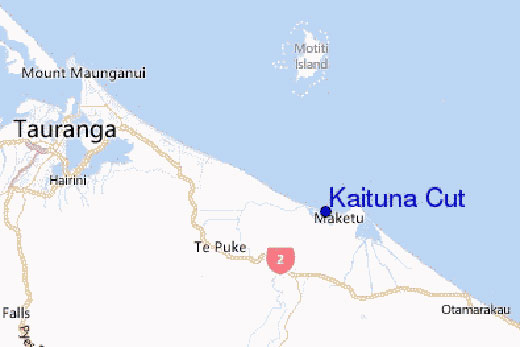 Earlier report:
http://www.sunlive.co.nz/news/151114-missing-maketu-man-named.html%20