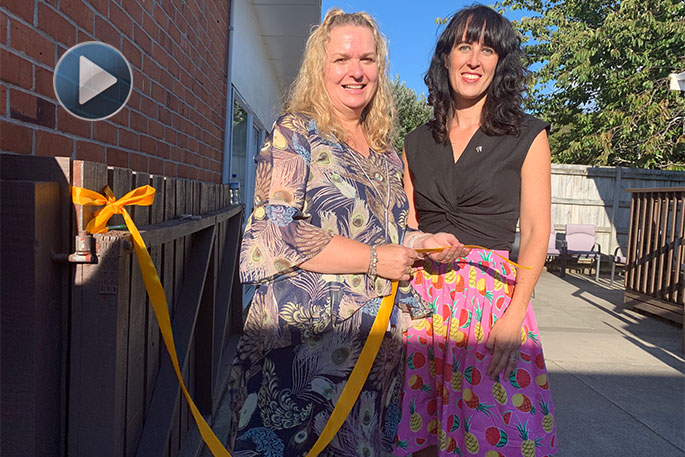 Click the image above to watch the video
Awhina House is officially open in Tauranga.
Tauranga's homeless women's shelter was opened on Sunday afternoon.
"We are stoked," says Awhina House General Manager Angela Wallace.
"It's been a lot of work and a long journey. We're so happy to celebrate the opening of Awhina House with everyone."
"Tauranga's first shelter for homeless women has been a vision (that has) fuelled the Community Angels team in establishing He Kaupapa Kotahitanga Trust and Awhina House.
"The last 10 months has been a very exciting journey," says Angela. "What started out as a dream to help our vulnerable women became our vision; that no woman in Tauranga Moana should wake up each day without hope for her future.
"Collectively, we would like to use the opening day as an opportunity to say thank you for all your amazing support. Without you behind us we would not have been able to fulfil the purpose of the Trust, which is to nurture, support, advocate and protect homeless women in our community. Our reality is finally here."
Angela will be ensuring the house is run well day to day.
"I'll be looking after all of our staff, and everyone who is here on site. And also continuing on bringing in funding and talking with those who have supported us and continue with support, so that Awhina House can continue and be well supported."
"Our board is made up of nine women who have a lot of skill base and expertise that bring a lot of professional experience together," says Tania Lewis-Rickard.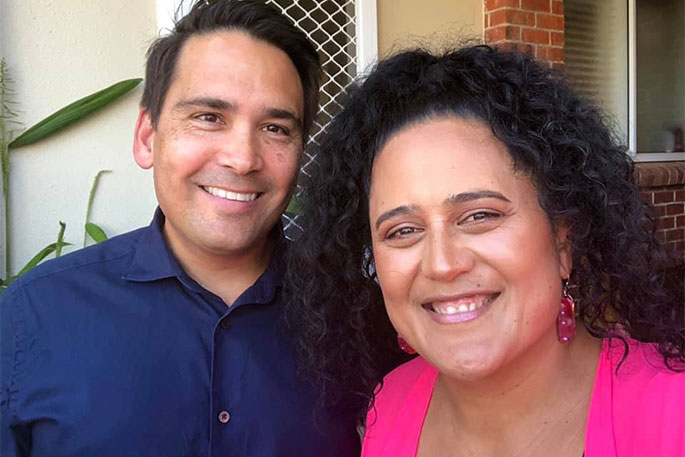 Tauranga MP Simon Bridges and Tania Lewis-Rickard.
Representatives from Baytrust, Acorn, TECT, Tauranga City Council, Synergy Technology and other sponsors also attended the opening.
"We're so blessed by everyone who has supported us, all the community. Thank you Tauranga," says Angela.
Many people from the Tauranga community have been helping prepare Awhina House for homeless women, with working bees to transform the outdoor area into vegetable gardens, and preparing the bedrooms inside.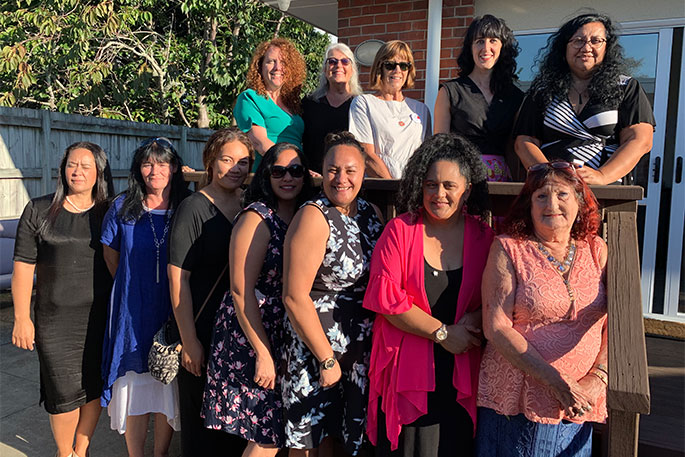 He Kaupapa Kotahitanga Trust board members and Awhina House staff.
Awhina House staff have also appealed to businesses and individuals to sponsor 12 rooms in the house for homeless women in the Tauranga area. The initiative was introduced by staff members following the local artwork donations, where one piece of artwork of a bird features in each of the 12 rooms.
Labour List MPs Jan Tinetti and Angela Warren-Clark, along with Tauranga MP Simon with wife Natalie Bridges also attended the opening event.
"I'm really delighted to be here at the opening of Awhina House," says Angela. "I've been through the building and it's absolutely beautiful. Our homeless women deserve such a beautiful place to go and be safe and work towards finding a home. I ask our whole community to continue to support our homeless women."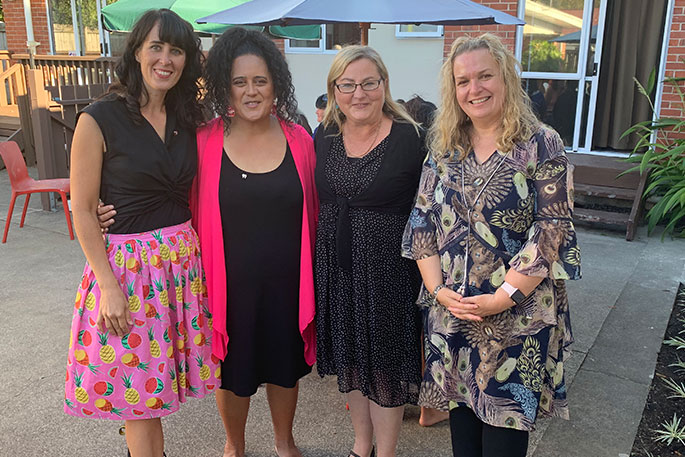 Angela Wallace, Tania Lewis-Rickard, Angie Warren-Clark and Jan Tinetti.