Construction of the Waiari water mains pipeline will mean one day road closures for Welcome Bay Road on Sunday May 19 and Poplar Lane on Sunday May 26.
These road closures are necessary to lay parts of pipe that cross the road.
"Tauranga City Council is developing a new water supply which will be completed late 2021. The new water treatment plant is designed to serve the future needs of Tauranga, it will add resilience to the city's water supply and provide backup for Western Bay of Plenty District Council's Te Puke water supply," says a statement from the Tauranga City Council.
"Construction started in 2018 and work on the pipeline is progressing, this means there will be some impacts on traffic in the area. Works are weather dependent and dates could change."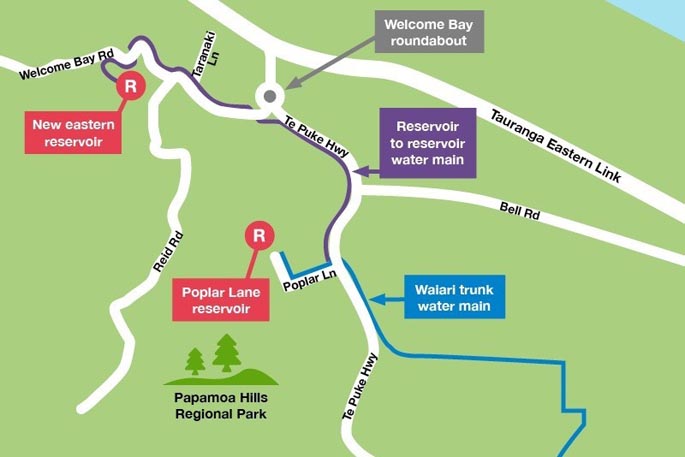 Construction of pipeline connections across roads mean closures in both directions for:
Welcome Bay Road near Te Puke junction – May 19 from 7am to 5pm.
Poplar Lane. Access to Papamoa Hills Park possible via Reid Road, Poplar Lane residents will retain limited access – May 26 from 6am to 6pm.
Before and after these days works may continue to cause some delays due to Stop/Go traffic management.
Additionally, ongoing pipeline construction will impact from late May to June 2020, reducing the flow of traffic on Welcome Bay Road to one lane. You will see:
Stop/Go signals on Welcome Bay Road, 24/7, 500m sections that move with progress of work. Traffic will be slower at peak times. Please anticipate delays.
Reduced speed on Te Puke Highway – 50km/h when passing works.
"We appreciate people's patience and apologise for any inconvenience this causes in the area."