Bayfair's new food precinct is looking promising, with the inclusion of the popular chain restaurant Mexico.
With the restaurant opening to the public on Thursday, May 30, Mexico Bayfair goers will be the first to try the exclusive new menu before anyone else in the country.
Remaining restaurants make the menu change on Monday, June 3.
Mexico marketing manager Sarah Page says her and her team are excited to open a restaurant in Tauranga.
"We officially open with the rest of the dining precinct at 11am.
"We have been wanting to come to Tauranga for a long time, so when the opportunity came up for Bayfair, it was one of those have to do it moments."
On the evening of Wednesday, May 29, Sarah says owners, workers and staff will attend their opening party, ahead of the official opening on Thursday.
"It's going to be a big celebration of who has worked on the venue and how hard it is to create a venue from scratch, because all of our Mexico's are unique, hand crafted, hand painters and built from scratch."
Sarah says a lot of hard work goes into the restaurants, particularly in the decoration.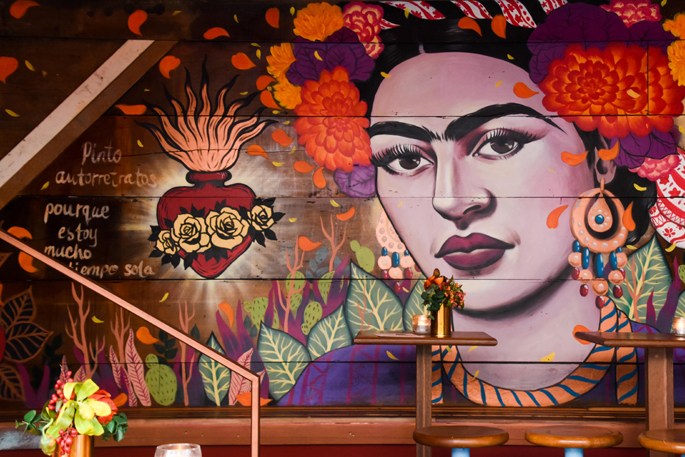 "Brendon Ryan paints the entire restaurant and sources art from around the world.
"It's visual, it takes you to another place, so when you walk in, you feel like you're somewhere else.
"We also have the most amazing artist, Margarita Vovna, who hand paints our murals."
With the restaurant being in a mall environment and not on a standalone venue on a street, Sarah says it is going to be great having people coming and going.
"The first time we were in a mall environment was in Sylvia Park a year ago, and it's been a really good experience.
"You get a lot of that foot traffic already in there, people in the mall are already in the space of being entertained, and can have a drink and some food before they shop or before they go to the movies, so we are excited about Bayfair.
"It's great to be surrounded by some other great eateries such as Burger Burger, we will love being in the same area as them."
The changes to the menu, in which Mexico Bayfair diners will experience before any other stores in the country, include bigger main dishes, different side options, a new wine and beer list and new margaritas.
Sarah says the changes to the menu show Mexico are serious about good food and liquor.
"It's great to have Bayfair as the first place for people to try it. Tauranga is going to have it a week before anyone else."