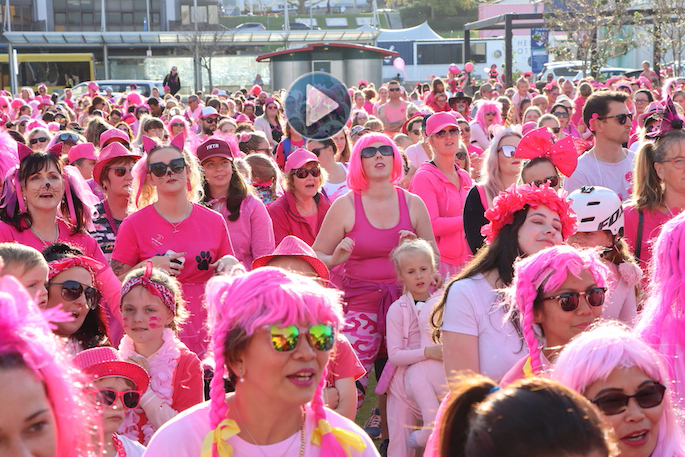 Click the image above to watch the video
It was a sea of pink on Wednesday night as people of all ages turned out for the 2019 HOT Pink Walk.
People started to gather at Masonic Park on The Strand around 5pm with the walk officially starting at 6pm.
Breast Cancer Support Service Tauranga Trust Service Manager Helen Alice told SunLive it is a family fun event designed to celebrate life and remember those who we've lost to breast cancer.
"It's a very highly motivated crowd when they come along. They come to have fun and we have it in the school holidays so that families can come and kids can get involved."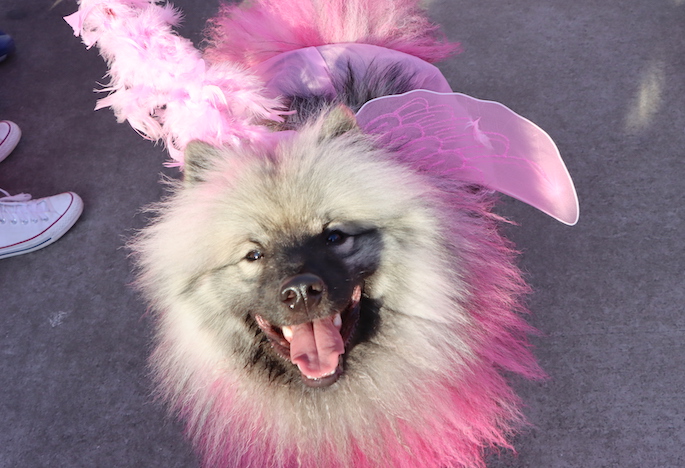 The attendees walked for 2km and were treated to entertainment at hotspots along the way.
"Everyone comes from 90 and in a wheel chair down to babies in the front pack, so it's a fun inclusive event," says Helen.
The first Tauranga pink walk happened in 1992 and we haven't missed a year since, she says.
Breast Cancer Support Service Tauranga Trust provides support, advocacy and education for women and men who have or are experiencing breast cancer, their families and the wider community.
SunLive Photographer Daniel Hines was there to capture some of the action