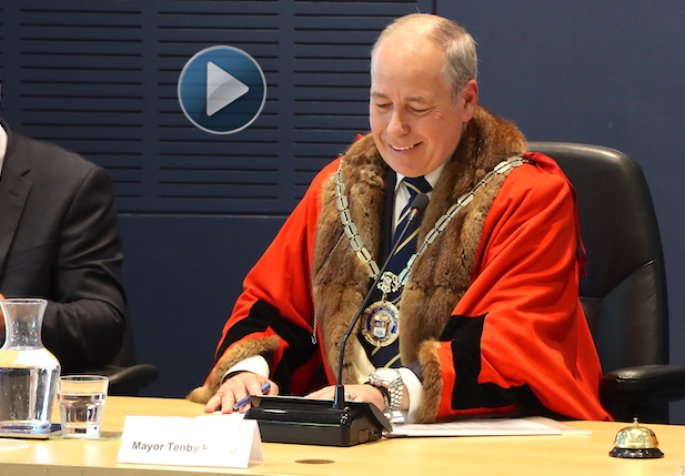 Click the image above to watch the video
Newly sworn in mayor Tenby Powell wants to create a united council that can agree on the best way forward for Tauranga.
"I've been given a clear mandate for change by the residents of Tauranga.
"I campaigned on bringing that change and bringing leadership that I believe Tauranga deserves."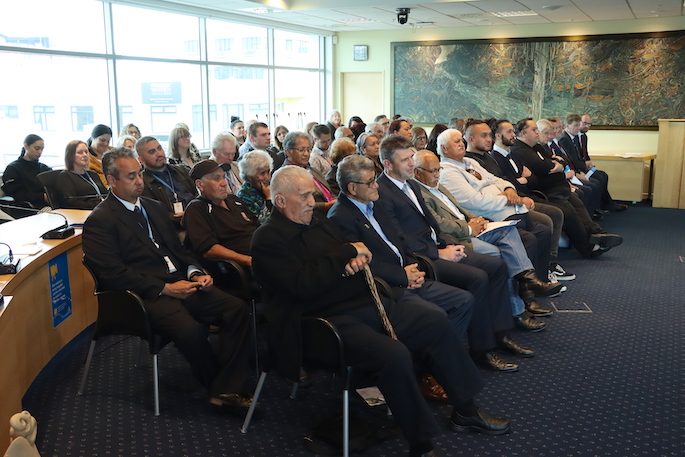 "I've also said that we are a city divided on social and cultural levels and it's time to reunite and we're seeing some of the charge around that right now.
The charge Tenby is referring to is the Treaty of Waitangi posters that were ripped from the wall during the swearing in ceremony yesterday.
"I'm hoping that through working collaboratively as a council we will be able to unite a city which, is in my view, desperately in need of that."
"I think better leadership and being able to bring a team together will enable us to be able to move the city forward and as a consequence of that reunited a city."
During his welcome at the ceremony yesterday kaumatua, Huikakahu Kawe said how the treaty document is treated will be determined by the councillors and the new mayor.
"Time will tell what it means to the councillors."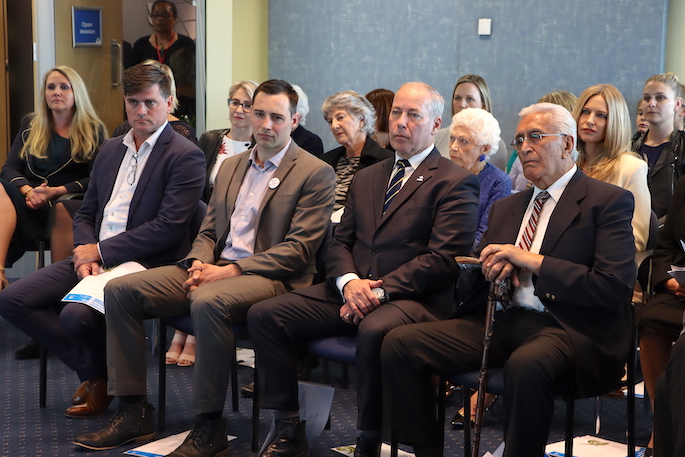 No matter where we gather or when, we stand on the shoulders of those before us, he said.
SunLive spoke to some of the newly elected councillors to ask what their plans are for the next three years.
Councillor Heidi Hughes wants to focus on the environment and better transport solutions.
"I'd like to bring a strong voice for the environment into council, I feel like that's something that is really important.
"I'm also very interested in transport, better transport solutions. So I really want to get around that table and get a bigger understanding of where we're at now and where we can go."
She would also like to see more community engagement with council.
"I'm really keen to see a much more collaborative community-based solution focus."
It is Tina Salisbury's first time as a councillor and she is excited to serve the people of Tauranga.
"I've got a lot to learn a lot to understand about local government, but I'm excited to learn and I feel like I'm up for the challenge.
"Coming into it, it was really around being a part of unifying council and also creating ways that we can engage with the community on a much more authentic and regular basis. So that the community feels heard and listened to, it gets to be a part of making decisions around our city to create a whole lot of unity together."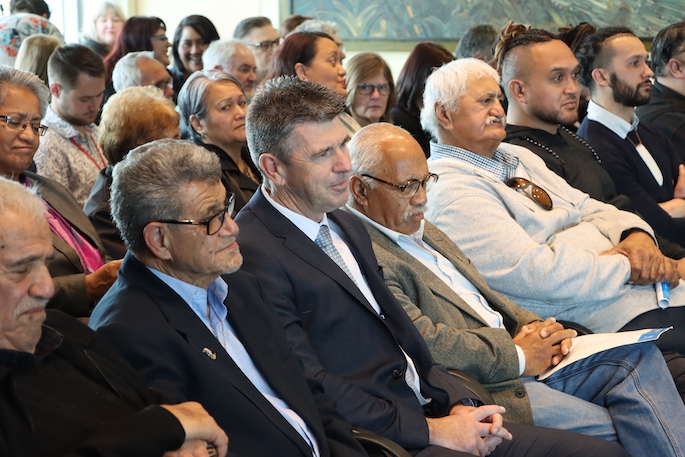 Voters elected a new mayor, Tenby Powell, and five new councillors in Jako Abrie, Dawn Kiddie, Andrew Hollis, Heidi Hughes and Tina Salisbury.
They join existing councillors Larry Baldock, Kelvin Clout, Bill Grainger, Steve Morris and John Robson.
The mayor and councillors are now able to act in their roles after the swearing in ceremony yesterday afternoon.
Watch full video below