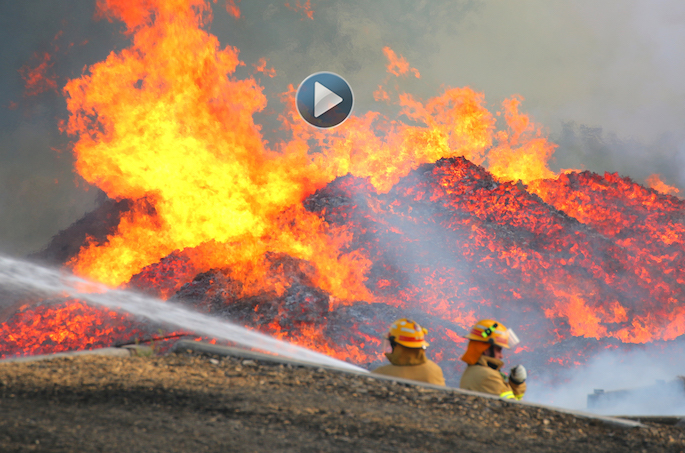 Click the image above to watch the video
Updated 6:30pm: Multiple fire appliances are responding to a fire at a business on Truman Lane, Mount Maunganui.
A SunLive reporter at the scene says huge mounds of mulch or bark are on fire and a curtain side delivery truck is on fire as well.
"There are over seven fire trucks and two ambulances on scene."
There are multiple firefighters trying to put out the fire, he says.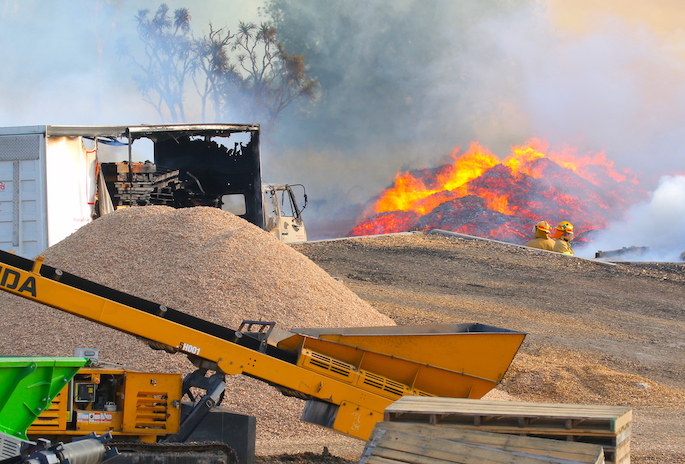 "People are going in and out of the street trying to have a look, there are also lots of spectators standing on a hill watching."
Earlier: Fire crews are responding to a fire on Truman Lane in Mount Maunganui.
SunLive has received multiple calls about the fire.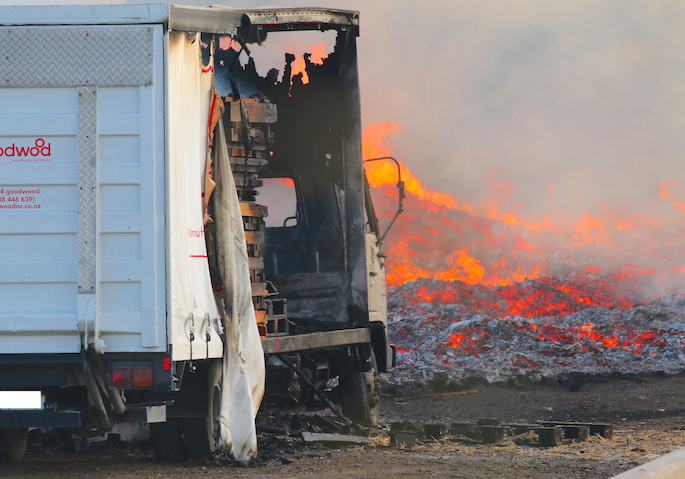 A caller on Hewletts Road says they can see massive lots of smoke billowing from the Baypark area.
"A fire truck from Tauranga just came roaring past."
Another caller was driving over the Maungatapu Bridge and says she can see large pulmes of smoke from pretty far away.
"It looks like a pretty big fire."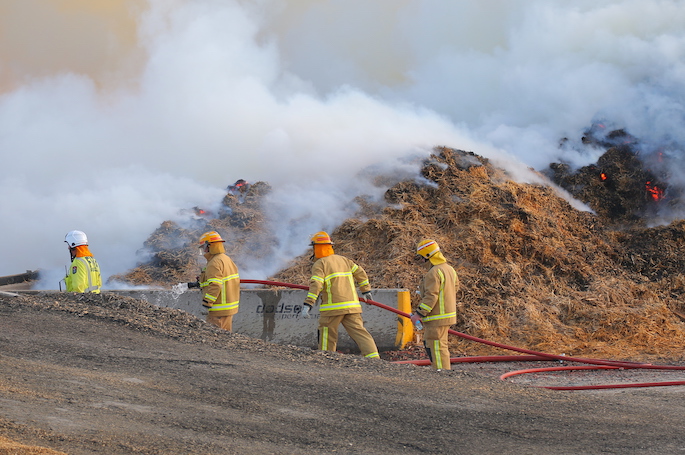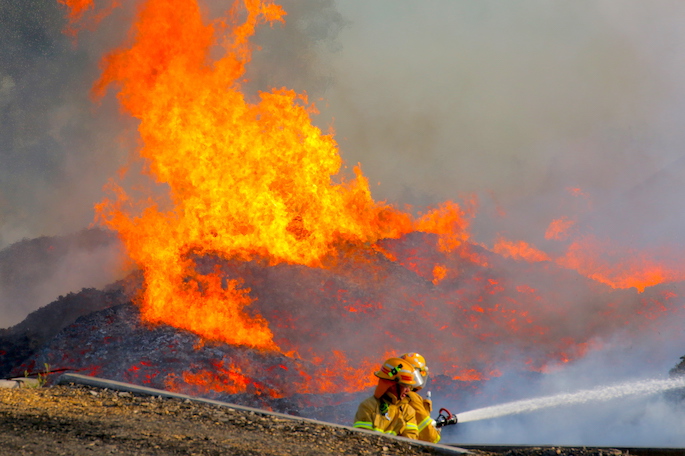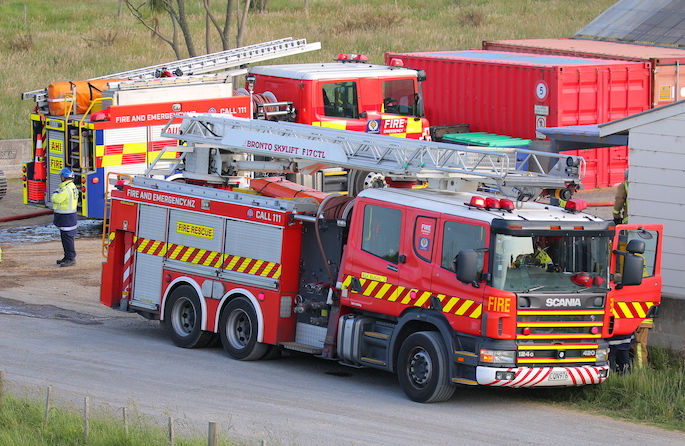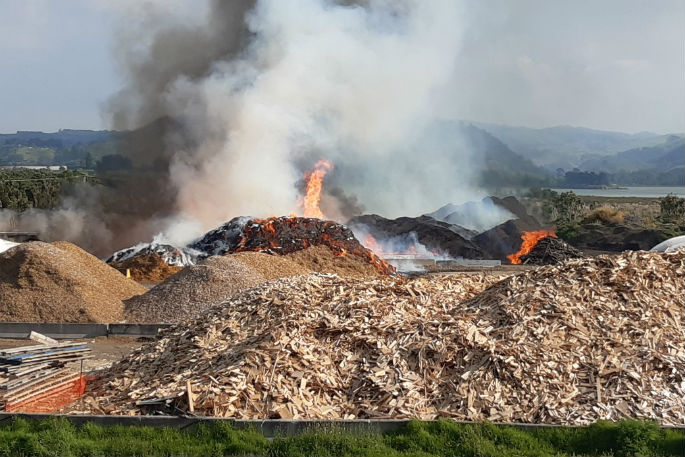 Images: Wayne Adlington.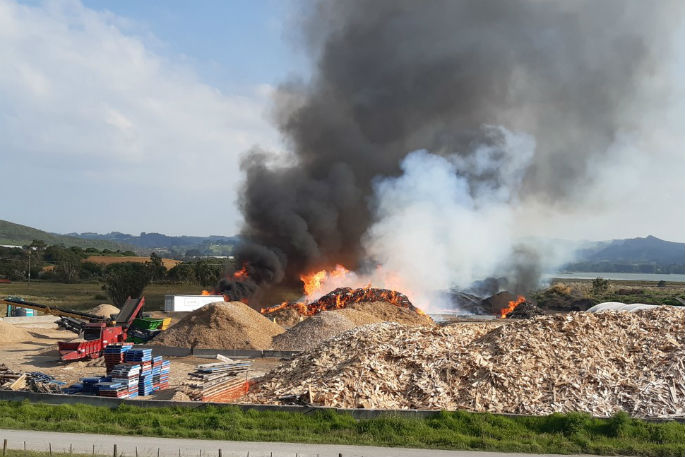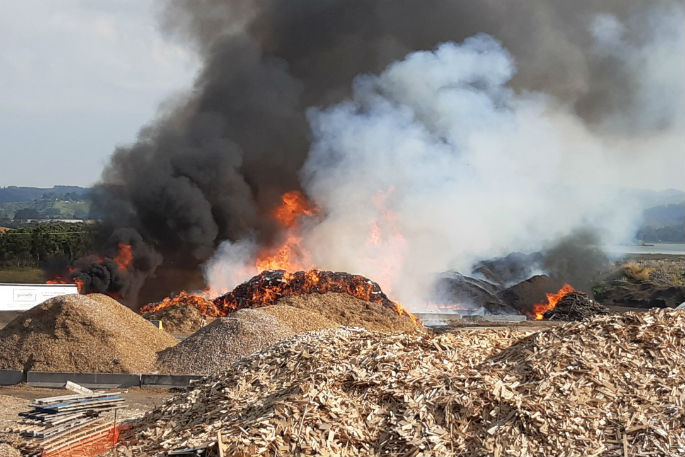 A Fire and Emergency New Zealand spokesperson confirmed they were attending a fire but was unable to give further details.
SunLive is working to get more information and will update the story as soon as information is available.
At the scene, call 0800SUNLIVE or email newsroom@thesun.co.nz.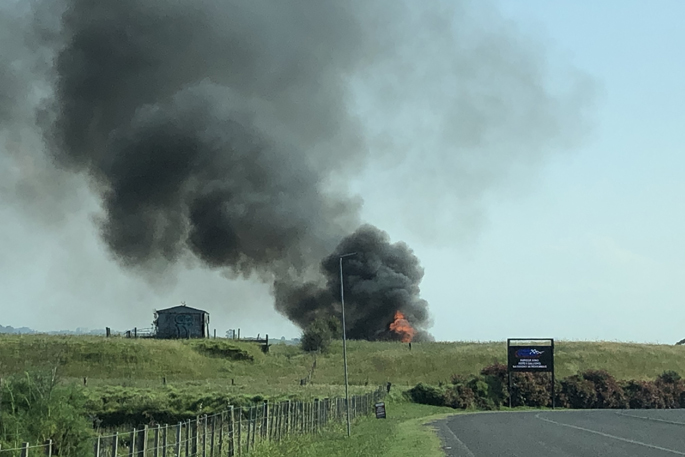 Photo: Cameron Avery/SunLive.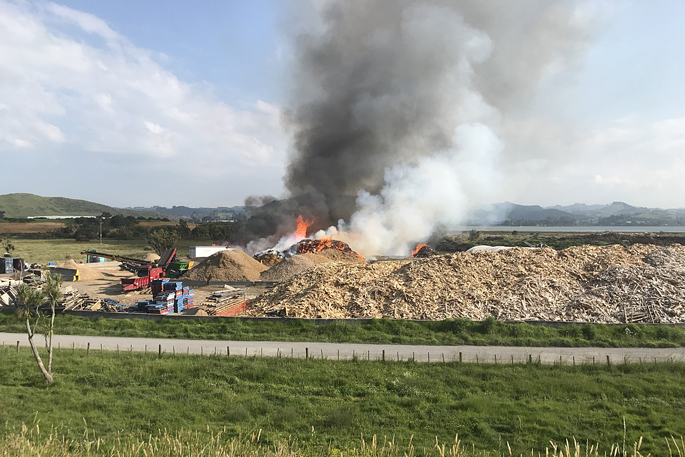 Supplied image: Wayne Adlington.