Triathlon NZ aren't letting the lockdown claim another sporting event, by hosting a six-week virtual bike race series for members.
The TRI NZ Zwift Saturday Race League will use an app called Zwift, which connects people's at-home bike trainers or stationary bikes through a device, such as a laptop or tablet.
The device shows a videogame-like animated race, where you can see each participant race with you, connecting riders as they cycle at home. All races will be live streamed on the Tri NZ Facebook page.
Triathlon NZ chief executive Claire Beard says Zwift is a great way for athletes to stay active, continue to train hard and have fun.
"We have an amazing community and know everyone is going through a really tough time at the moment. One of our key objectives through this period is to continue to provide positive triathlon opportunities for our member.
"Triathlon has always been an innovative sport, and it's exciting to continue to bring that innovation to our community.
'It has been awesome to see our high performance athletes engage in the series as well."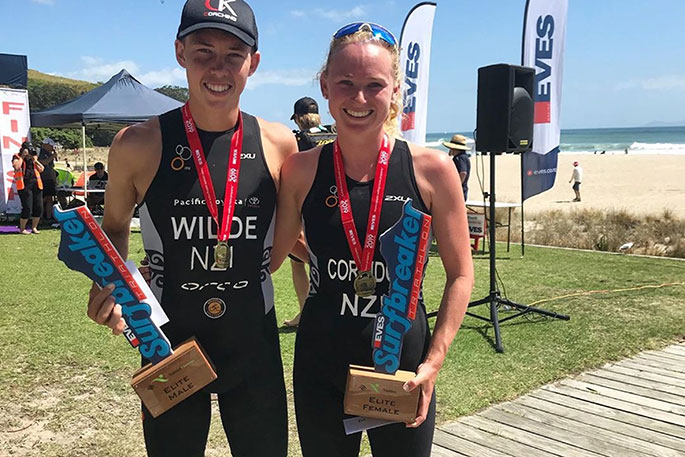 Tauranga's Hayden Wilde and Sophie Corbidge are the guest riders in Saturday's race.
This Saturday's special guests are New Zealand representative triathletes Hayden Wilde and Sophie Corbidge.
Participants will compete in different grades, with their best four times counting towards their overall ranking.
Place getters will receive a sport nutrition prize pack, and spot prizes include sport shop vouchers.
The first TRI NZ Zwift race is tomorrow at 8.45am, and registration is still open. Info and registration: visit the Tri NZ Facebook page.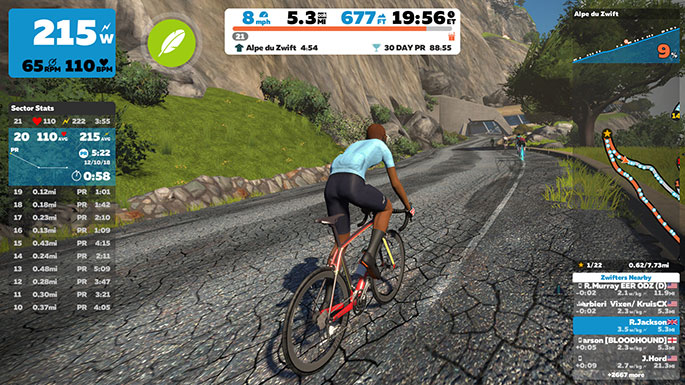 Image: Zwift website.