Broken letter boxes and roadside poles have been left strewn across the road and footpaths following an overnight rampage in Matua on Saturday night.
The trail of damage was discovered early this morning by a resident out for an early walk.
"My partner went for a walk about quarter past five," says an Otumoetai resident who wishes to remain anonymous.
"When she got back she said that someone had gone on a rampage.
"So I went for a walk to have a look. I took my Go Pro, but didn't realise I could have had it on night settings, so my photos are a bit dark. My cell phone was flat and I'd usually take that."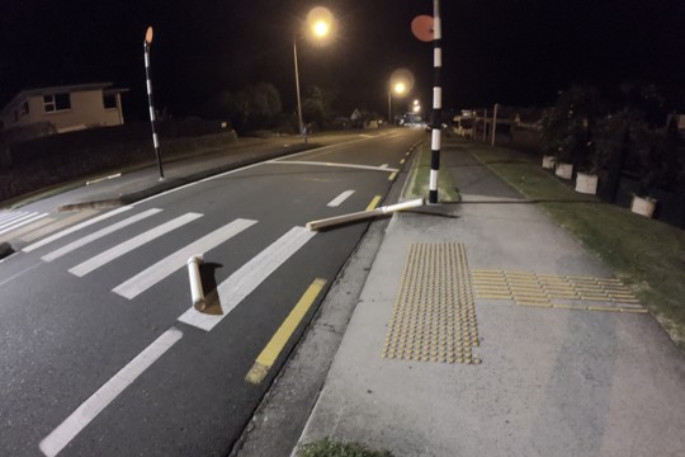 What he found on his walk were poles down and broken, with some in the middle of the road, as well as many broken letterboxes.
"There are at least about a dozen letter boxes that have been damaged. From the bottom of Otumoetai Rd near the Cherrywood shops, then the roundabout where Ngatai Rd and Otumoetai Rd cross over to Levers Rd. Then around to the left and it carries on up Levers Rd as far as the Levers Rd dairy.
"When I was walking along, a car came along by the Cherrywood shops. The poles were in the island in the middle of the road, so I took them and put them on the side of the road. Someone had kicked it all to bits and it had swung out into the lane of the road, and it could have been a risk to traffic, so I got that out of the way."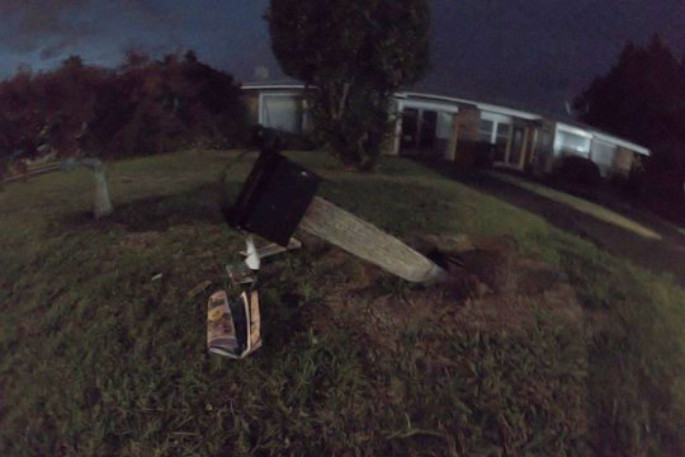 "I went around the corner and there were more [damaged letterboxes] everywhere you looked, left and right and side."
The resident has reported the incident to Tauranga City Council and Police. There are CTV cameras operating in the area.
"You used to get the odd hoon about five in the morning but never this much carnage."