Good morning and welcome to Sunday. Ko te ra tenei i hanga e te Ariki. Ka koa tatou, ka koa hoki ki reira.
The MetService is forecasting a day with periods of rain, possibly heavy with thunderstorms, easing this afternoon and becoming fine. Also northeasterlies.
It's a one-clothing-layer day with an expected high of 25 degrees, and an overnight low of 18 degrees. Low tide is at 12.53pm and high tide at 7.09pm. Sunset is at 5.55pm.
What's on today?
Bethlehem School have their Gala Cow Dump Day on today rain or shine from 10.30am – 2pm. Come along and have an attempt at winning $2000 cash by choosing the patch of grass where you think the cow will leave a special deposit. Also enjoy the White Elephant stall, toffee apples, book stall, Bethlehem Te Puna Lions quick draw raffle, food, rides and entertainment.
The Great Tauranga Duck Race 2021 will be held on the Strand Waterfront today at 10am. Choose your duck for $5 and be in to win cash prizes, with proceeds going to local schools and organisations.
Head along to Baycourt Addision Theatre to hear the Broadway Matinee with Project Prima Volta at 2pm. For more information click here
For more events visit My Tauranga.
The Elms | Te Papa Tauranga in Mission St is open from 10am - 4pm. Come and view the Mission House and gardens. For more information click here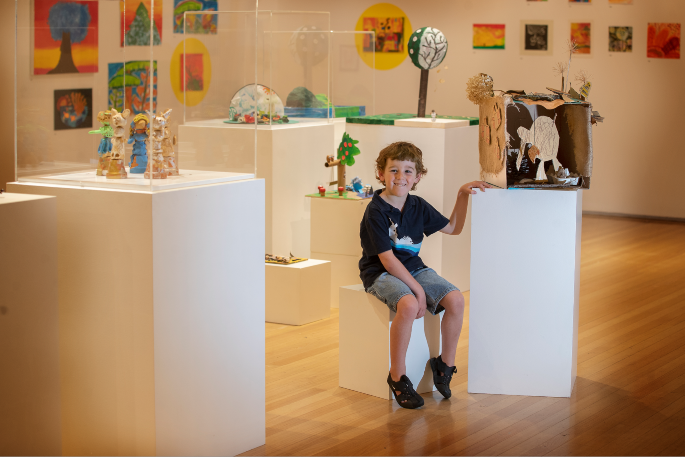 Kobe Jennings, 5, winner of the 'Innovative Use of Art Materials' award with his 'Insect and Bird House'. Photo: John Borren.
Take a walk through Tauranga Art Gallery and view the many exhibitions on display there this week, including the entries in the Acorn Foundation Youth Art Awards. The gallery, in Willow St, is open from 10am - 4pm.
Love public art? CITY ART WALK TAURANGA app is a free to download walking tour of 20 public artworks in Tauranga's city centre. For more information click here
Enjoy workshops at Re:Maker, with the community of makers, located at Our Place in Willow St. Click here for more information.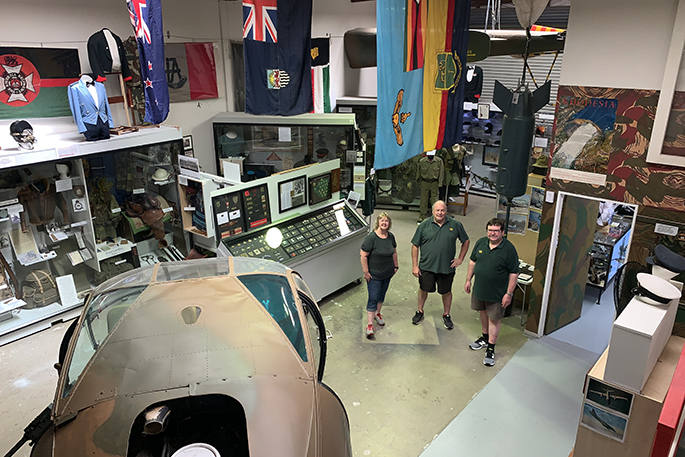 Diana Bomford, Tony Fraser and Hugh Bomford at the Lion and Tusk Museum at Mount Maunganui
Have you been to the Lion and Tusk Museum yet? It's open today from 10am - 3pm at Unit 4, 14 Portside Dr, Mount Maunganui. Come and see a massive display of Rhodesian military history records and exhibits of uniforms, medals and equipment. Opening hours are 10am – 3pm Thursday to Sunday. For more information click here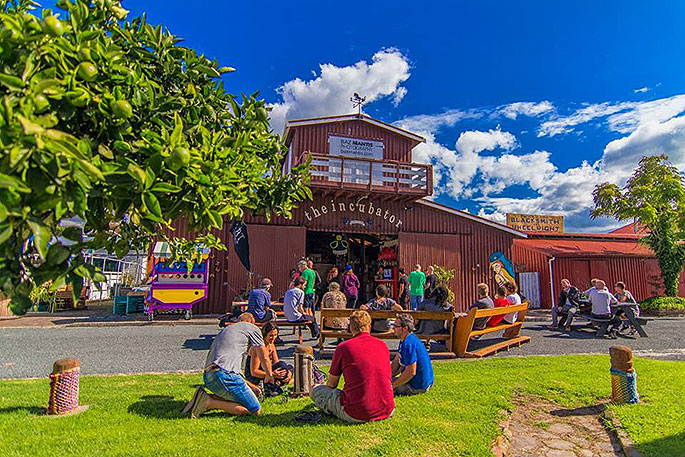 The Incubator
At The Incubator Creative Hub at Tauranga Historic Village, there are many exhibitions, workshops and events happening daily. For more information click here. Exhibition hours are 10am – 2.30pm.
What else is on today?
Bible Seminar
1:45pm Greerton Senior Citizen's Hall, Maitland St, Greerton. Title: Jesus: God's beloved son, Bible teaching. Interactive, Q&A. All welcome. Mary 573 5537
---
Broadway Matinee
With Project Prima Volta by NZSO. Featuring hits from West Side Story, Annie Get Your Gun, The Sound of Music & more! Baycourt 2pm
---
Croquet
Tauranga Domain, Cameron Rd, Sun, Tues, Fri, 12:45 for 1pm start. Beginners welcome. Ph Peter 571 0633
---
Enjoy Travel?
Friendship Force meets third Sunday monthly. Home hosting in NZ & overseas. Noumea, Melbourne in 2022. Ph Jonathan 572 2091, Diane 027 249 9859
---
Golf Croquet
At Club Mount Maunganui, Kawaka St. Tues, Thurs, Sun; 9:15am for 9:30am start. Visitors, new players welcome. Ph. Nev 07 575 5121
---
Healing Optimal EFT
Learn how to heal your mind & body using the Unseen Therapist within you. Free e-booklet describes this proven process. https://www.emofree.com/unseen-therapist Text 0210 274 2502
---
Invitation To Meditate
Follow your own meditation practice with friends in 1 hour of silence. 10am-12 in hall behind Brain Watkins House, 233 Cameron Rd. Refreshments. All welcome. Txt 0210 274 2502
---
Mah Jong Te Puke
All players welcome 12:45-4pm. New player lessons on Thursdays. Lyceum Rooms, 8 Palmer Pl, Te Puke. Ph Gig 027 430 6383
---
Maketu Market
3rd & 5th Sunday of month. Set up from 7am at Maketu Village Green. Ph Maureen 021 267 1685
---
Medieval Swordfighting
Learn to fight with swords axes, spears, etc. in a controlled safe & fun environment. Memorial park 1:30pm
---
Nick Newman Sea Shantys
Be ye a singer or not, blow down a gale together at this fun event. Learn classic sea shanties 2pm, Jam Factory, Historic Village. Book @ www.theincubator.co.nz Ph 07 571 3232
---
Outdoor Bowls Women's Pairs
Come to watch 28 teams of competitive women playing bowls. 9am, Bowls Tauranga South, Tutchen St.
---
Outdoor Bowls Women's Pairs
Come to Tauranga South Bowling Club, Tutchen St. Watch 28 teams of competitive women playing bowls. 9am today!
---
Quakers In Tauranga
All welcome to join mostly silent meeting exploring the spiritual experience of each person. 10am, 233 Cameron Rd. Ph 07 543 3101
---
Quarry Plant Sale
Te Puna Quarry Park plant sale, 10am-1pm. Please bring cash for stalls.
---
Radio Controlled Model Yachts
Sundays & Thursdays 1:30-4pm. Pond behind 22 Montego Dr, Papamoa. Sailing "Electron" radio controlled yachts for fun. Adult beginners welcome. Graham 572 5419
---
Soul Food For You
Relax, unwind, reflect, refresh, enjoy. Share in a selection of sacred & inspirational writings & music. Held last Sunday of month. All welcome. Ph 543 0434
---
Struggling with Debt?
Free help to anyone in need, through our debt counseling team. A sustainable solution and real hope for the future. Ph Free 0508 227 111 or www.capnz.org
---
Tauranga Miniatures Club
10am-4pm at Tauranga Arts & Crafts Ctr, 177 Elizabeth St. Ph Jan 07 542 0998 or 021 214 5192
---
The Sociables
A group of males & females in their 30s/40s/50s that meet to participate in events, dining out or bushwalks. Ph 022 012 0376
---
Underwater Hockey
Baywave Pool. Intermediate age & above. Gear provided & first 3 Have-a-go sessions free. 5-6pm Have-a-go & novice players. 6:15-7:45pm experienced players. https://www.sporty.co.nz/taurangauhc