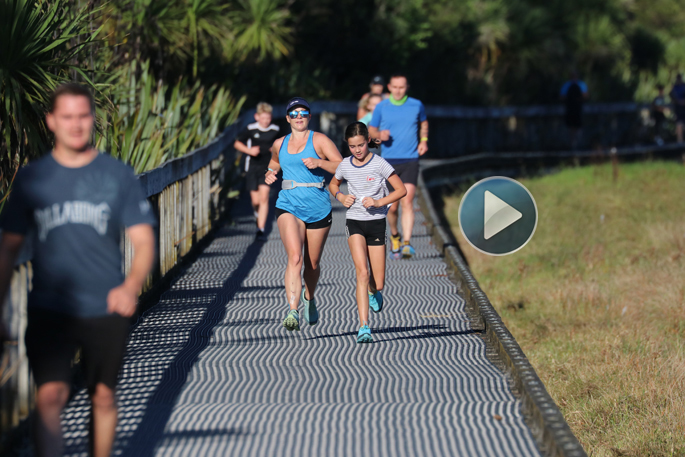 Click the image above to watch the video
As Tauranga parkrun celebrates its first birthday this Saturday, they'll also be celebrating the inclusion of record-breaking runner Sam Tanner, who has confirmed he'll be joining the birthday celebrations.
National sponsor New Zealand Home Loans Business Owner Peter Hall, who arranged for Sam to join the celebrations, is naturally delighted.
"We're extremely proud to be the national sponsors of parkrun, it encourages better health and fitness, and to be able to get Sam Tanner, who has been dubbed the next Nick Willis, to find time in his training to join us on Saturday just makes the day even more special." Peter says.
At just 18 years of age, local Tauranga boy Sam Tanner has been breaking records all over the country and earlier this year he ran the 1500m distance in a time of 3:43.01, pipping Olympian Nick Willis' 2001 record of 3:43.54, to make him the fastest under 19 runner ever in New Zealand at this distance.
Sam is also a New Zealand U20 1500m champion and World U20 Championship representative and, later this year, heads to the University of Washington with the opportunity of more racing and professional coaching.
"With Sam heading off overseas later this year, this Saturday provides an amazing opportunity for our local community to come along, meet Sam and wish him well. They might even get to run with him if he opts to take part in our parkrun" Says Peter.
Tauranga parkrun Event Co-directors, Peter East and Sally Cooke, say Saturday's birthday celebrations are open to all to join.
"We have birthday cake, spot prizes, New Zealand Home Loans running a free BBQ, Foot Mechanics doing foot check, a Zumba warm up class and, thanks to New Zealand Home Loans, Sam Tanner joining us. We hope lots of people come along and join us, if they are not already a part of the parkrun community."
Tauranga parkrun is a free, 5km, timed run that happens every Saturday morning from 8am starting at Kopurererua Valley, by the Historic Village.
"It's very much a community initiative, that has over 3 million members worldwide. It's about encouraging health and well-being and creating a simple, fun event each Saturday that brings people together.
"We have runners, walkers and joggers of all ages. Even dogs! It's just a great way to start your Saturday."
This Saturday's birthday celebrations kick off at 7.30, with race briefing at 7.45 and the race itself from 8am. Register at https://www.parkrun.co.nz/tauranga/