Kia ora and welcome to Saturday.
Today we are expecting some cloud early this morning, which will clear away, leaving a fine day ahead.
It's a three-clothing and one-windproof-layer day today as cold southwesterlies ease across New Zealand. Temperatures may reach 15 degrees by about 2pm, with an overnight low of about 7 degrees.
On Sunday September 8, rain is forecast for early morning but easing to a few showers in the afternoon.
Going into the week, Monday and Tuesday are forecast for rain, but easing up into finer days later in the week.
Check out what's on today around the region: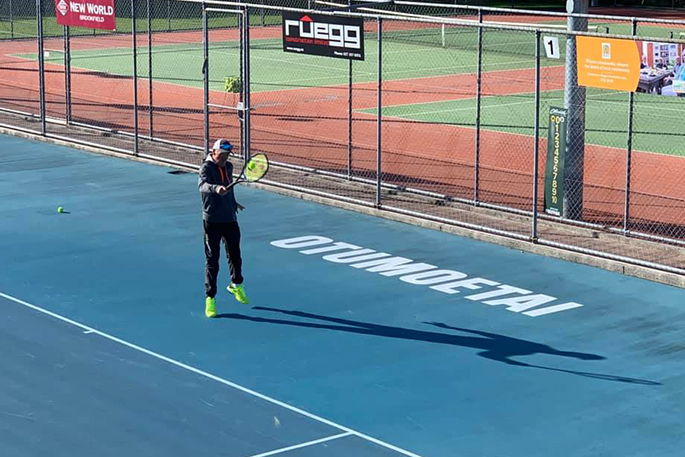 Otumoetai Tennis Club
It's a great day for tennis! The Mount Maunganui, Gate Pa, and Otumoetai Tennis clubs are having open days today. Come along and have a go.
There's a market day at Tauranga Historic Village today from 10am – 2pm. Come and check out work from artisans, producers and makers, sample the food and take in the village market atmosphere at 17th Ave.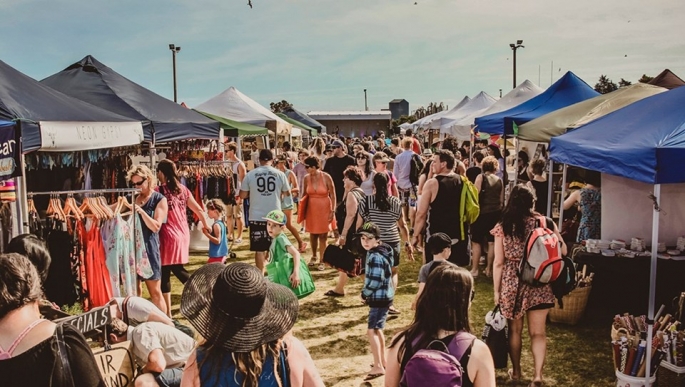 The Little Big Markets is also on at Coronation Park at Mount Maunganui today from 9am – 2pm.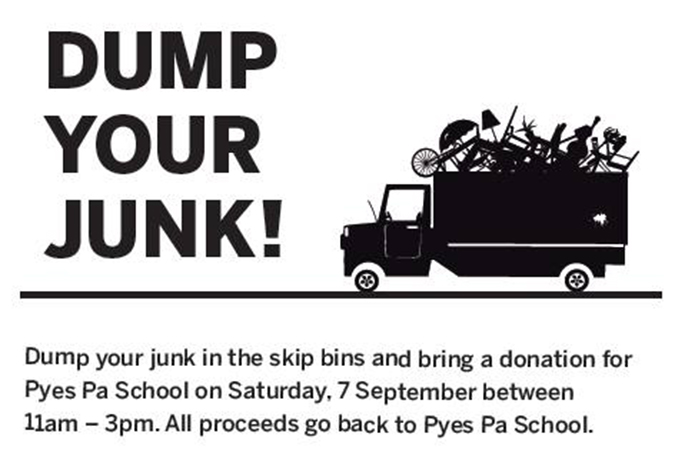 Dump your junk today at Pyes Pa School between 11am and 3pm. Bring a donation and get involved in the gumboot and heel toss, enjoy the sausage sizzle and family fun. More on the Dump Your Junk fundraiser here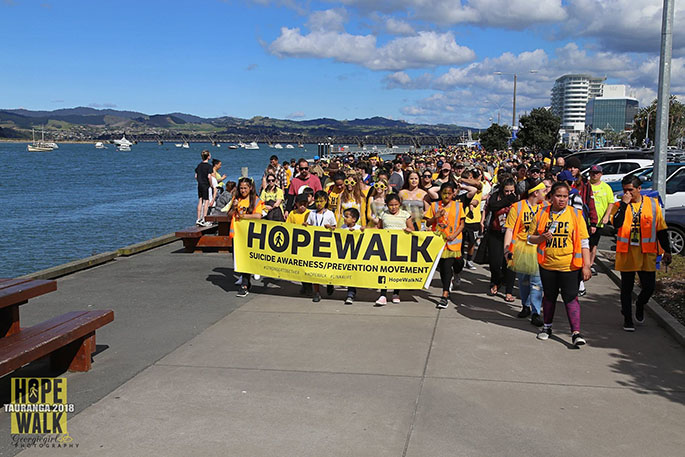 HopeWalk Tauranga 2018
Wear yellow today to help raise awareness about suicide prevention. The HopeWalk Tauranga event starts today at 11am at Memorial Park, with the 3.8km walk starting at 1pm and ending at Tauranga Fish & Dive at Marine Park. This is the third HopeWalk for Tauranga and is being organised by local youth group Young Connex. HopeWalk is a movement to bring greater awareness around the issue of suicide and promote suicide prevention. More here
You can find the Tauranga Girls' College Art Expo at The Incubator Creative Hub at the Tauranga Historic Village. The exhibition is open today and tomorrow from 9am – 2pm, and continues through the week ahead.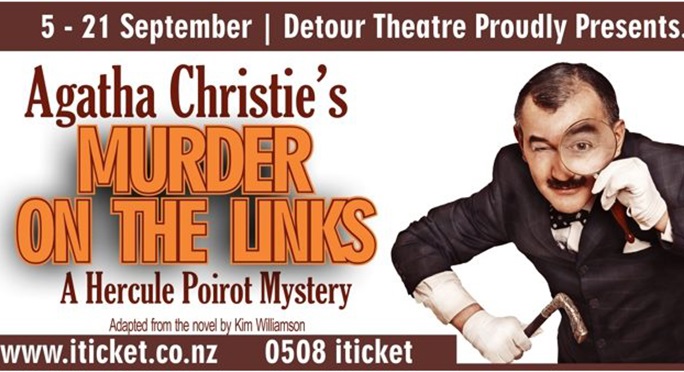 Do you like live theatre? Detour Theatre are staging Agatha Christie's Murder on the Links tonight at 7.30pm. This play is adapted from the original novel for the stage by Kim Williamson. More here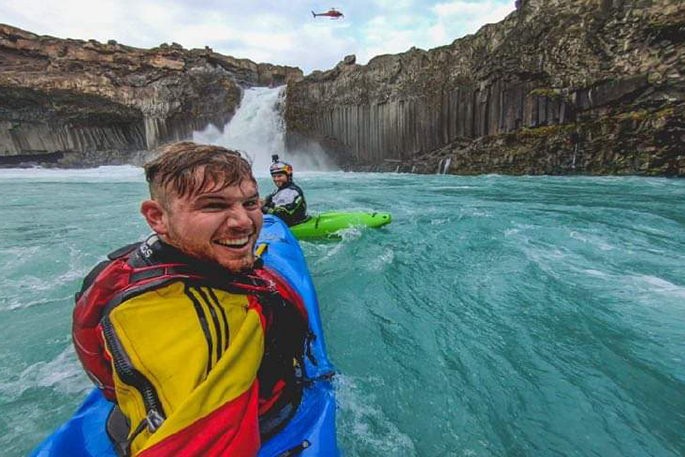 The 2019 Tauranga Mountain Film Festival is on this evening at Tauranga Boys' College, showcasing some of the best mountain films from New Zealand and around the world. The films for the Tauranga event have been selected from the New Zealand Mountain film Festival which was held from June 28 – July 7. The evening starts at 7pm and will be hosted by Richard Watson and Shem Banbury. More information here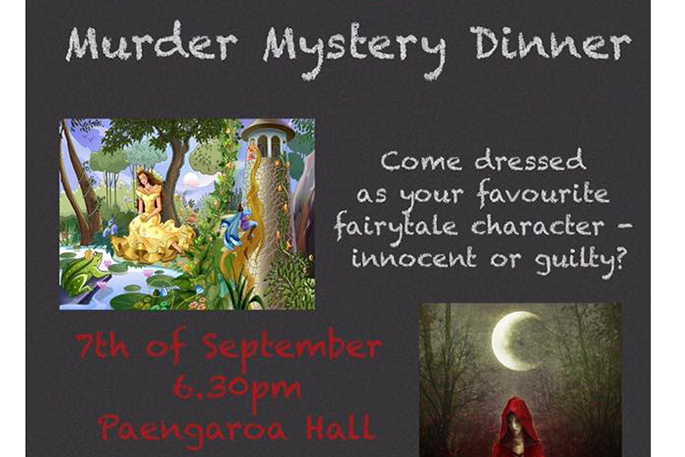 The Paengaroa Kindergarten are hosting a murder mystery night starting at 6.30pm at the Paengaroa Hall. It's your job to come and find out who did the ghastly deed! Come dressed as your favourite fairytale character. Everyone is a detective. $30 per ticket includes a murder mystery dinner catered by Wild Wood Fire.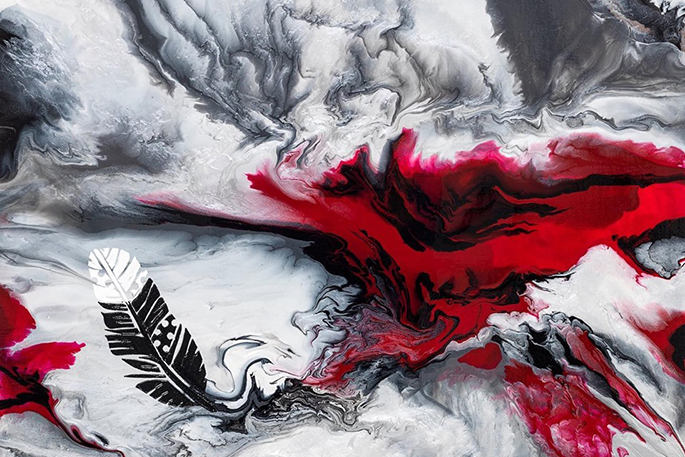 The Art Lounge NZ in Willow St is holding an exhibition of abstract works by Froyle Davies until September 19. More information here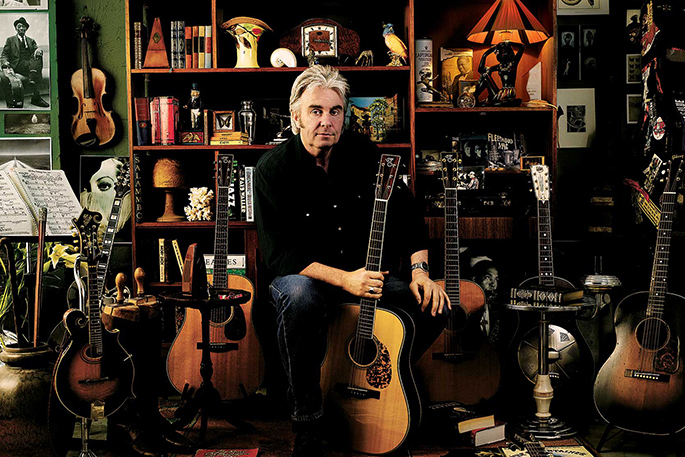 Australia's virtuoso of acoustic blues Nick Charles will be dazzling the audience tonight at the Jam Factory from 6.30 pm. Check here for more information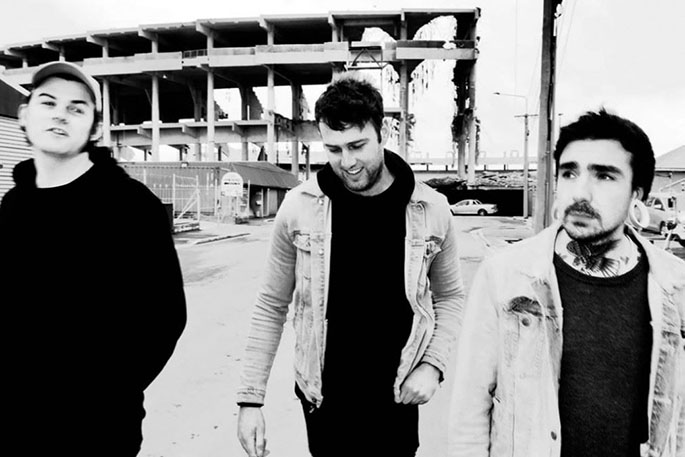 Christchurch punks Nervous Jerk are hitting the road to tour their new 7" '1994' and stopping in Tauranga to play the infamous venue that is the Tauranga Harbour Bridge. Check out the event here
For more of what's happening today see below:
Anger Management Meditation Workshop
Meditations & practical principles to overcome anger & achieve a calm mind. Greerton Library 1-3pm. Bookings, Mike 027 446 5357. Further info at www.happy-science.org.nz
---
Art On The Strand
Original art for sale. The Strand, Tauranga. Weather Permitting. 9am-4pm. Tauranga Society of Artists Inc
---
Bay Network Social Singles
Single, over 50? For weekend dinners, barbecues, pot lucks etc. & an annual trip away, Ph Jonathan 572 2091, Maureen 021 112 3307
---
Beth-El Messianic Family
Celebrate the Sabbath (Sat) as Yeshua (Jesus) & all early believers did. All Welcome. 10am, Otumoetai Primary Hall. Joel van Ameringen 021 768 043 www.BethEl.org.nz
---
Car Boot Sale
Community Church 30 Evans Rd Papamoa. 7:30am-11am. Real coffee, hot dogs. $5 car wash or site. Ph John 0210 271 0140
---
Chair Up Upholstery Workshop
BYO small upholstery project. Book at chairup.upholstery@gmail.com or 027 252 4414. Held at The Artery, Historic Village 9:30-4:30pm
---
Coffee n Chat 60+
R u interested in meeting up with a friendly group for a coffee n chat 10am. Marlene 027 342 0698 or marlenehurle@xtra.co.nz
---
Croquet
45 Kawaka St, Mt Maunganui. Mon, Wed, Sat. 9am for 9:15am start. New players & visitors welcome. Ph Jacqui 574 9232
---
Free Beginner Dance Lesson
3pm upstairs Citizens Club cnr Cameron Rd & 13th Ave. Ph 027 497 8651
---
Here I Am Exhibition
By Froyle Davies. Until 19 Sept at The Art Lounge NZ, 117 Willow St. theartloungenz.com Tue-Sat 11-4. Free Entry
---
Kombucha Workshop
$12 incl starter kit, tastings & morning tea. 11:30am at Naturally Chiropractic 45a Farm St. RSVP 021 266 5282
---
Lion's Annual Book Sale
Books & jigsaws wanted for Tauranga Harbour City Lions late November book sale. Drop off points are Smith City Bethlehem Town Centre, Mitre 10 Cameron Rd, Golf Warehouse Chapel St & Gilmours at The Crossing. No magazines, Readers Digest or encyclopaedias. Ph 576 7105
---
LOL Laughter Wellness
Come & join us & laugh away your winter blues. Arataki Community Ctr, Zambuk Way, Mt Maunganui 11-11:45am. Ph Trish 022 036 6768
---
Nick Charles
Australia's virtuoso of acoustic roots & blues, encompasses a delightful mix of acoustic roots including blues, folk, country & early ragtime jazz. Supported by local musician Mike Garner. Jam Factory 6:30pm $20
---
Open Day Otumoetai Tennis
Juniors (5-19) 9:30-1, Seniors 1-3:30. All welcome. Special deals for new members. Try Babolat or Yonex demo racquets. Sausage sizzle. Meet coach. 77 Windsor Rd. Ph 576 5759
---
Otumoetai Tennis Club
Adult tennis. Start 1:30pm. Bellevue Park Windsor Rd (adjacent to swimming pool). New players & visitors welcome. Ph Victor 027 577 1818 a/hrs
---
Petanque
Sat & Tues 12:50pm. No equipment needed. Nice low impact sport to enjoy outdooors. Ph Jo Ann 578 3606
---
Rhythm Foxtrot & Waltz
Ballroom dancing at Mt RSA 10am-12pm. Beginners welcome. Free. Ph 572 4272
---
Taoist Tai Chi
Celebrating 50 years internationally & 30 years in NZ. New beginner classes. 15 Koromiko St, Judea 8:30-10am. All welcome. Start anytime. Ph 578 6193 or visit www.taoisttaichi.org
---
Tauranga Farmers Market
7:45-12 Tauranga Primary School cnr Cameron Rd & 5th Ave. Fresh & artisan products direct from producers. Ph 0274 915 876
---
Tauranga Social Dance Club
Sequence Dancing at Baptist Hall, 13th Ave/Cameron Rd. 7pm start. $7 entry, raffles & supper. Ph Faye 07 543 3280
---
Work Life Clarity Workshop
Work towards a healthy work life balance with a small group of women. Led by life/career coach Holly. Limited spaces available! Visit www.hollydennison.com/clarity-workshops
---