Iwi blockades are in place at the Tauranga Harbour Entrance to stop commercial shipping traffic leaving the Port of Tauranga.
A flotilla of small boats is positioned at strategic points in the shipping lane of the Port of Tauranga and have signalled to the port authorities they will not give way to any commercial vessel that attempts to cross their lines, says a statement released from Ngai Te Rangi.
"The flotilla controller has also signalled that recreational boats will not be impeded.
"The protest is not aimed at the Port of Tauranga, but instead aims to assure the Prime Minister and Minister of Treaty Negotiations that Ngai Te Rangi will not accept any Crown deal that gives rights to Tauranga Moana to a Hauraki Collective of iwi and hapu.
"Treaty Negotiations Minister Chris Finlayson is pushing through a secret deal that would give those rights to the Hauraki Collective, in an area where they have not been traditionally located."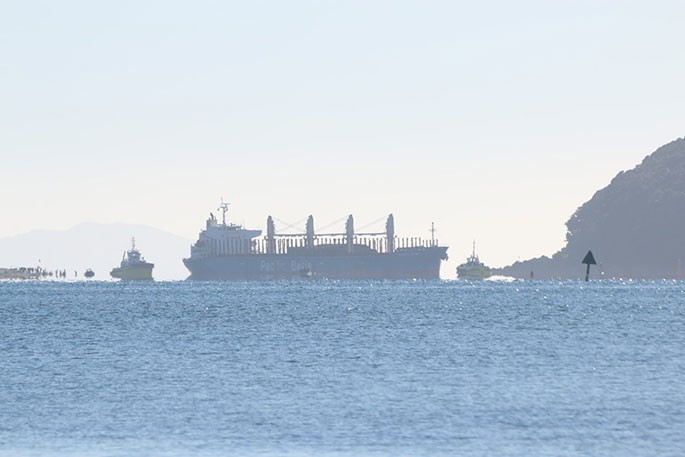 Further action is planned for Saturday June 17.
The statement released this morning says Ngai Te Rangi plans long term protests and is setting up a base camp on Matakana Island.
SunLive has put in calls to both Ngai Te Rangi and Port of Tauranga and will update this story as soon as we have more.